What's up everyone. We are doing a contest with T.I. and we are giving away $1200 a day for the next 10 days. Just wanted to give you all a heads up.
https://www.allhiphop.com/ti
Doomtree's P.O.S: We Don't Even Live Here. Dropping October 23rd, 2012.

RuffDraft
Members, Writer
Posts: 4,753
✭✭✭✭
Taken from StarTribune.com
Titled "We Don't Even Live Here," the record features a guest appearance by Justin "Bon Iver" Vernon, who sings on the track "We Land Here." Another of his Gayngs pals, Ryan Olson, also worked on the album, and other members of Doomtree also pop up here and there. We're guessing Mike Mictlan had a hand in "Get Down," the track he and P.O.S. have been blowing up crowds with going back to last year's Blowout shows. Another crowd favorite of late is the second song on the disc, "F--- Your Stuff."

Neither of those is the first track issued off the album, though. Pitchfork just debuted the Dan Huiting-directed video for the album's opening song, "Bumper," which shows the real-life Stef Alexander backed by his Marijuana Deathsquads pals and his usual DJ Plain Ole Bill. Not surprisingly, then, it's damn wild stuff (watch/listen to it below).
Tracklist:

1. Bumper
2. F--- Your Stuff
3. Where We Land
4. Wanted Wasted
5. They Can't Come
6. Lockpicks, Knives, Bricks and Bats
7. Arrow to the Action - Fire in the Hole
8. Get Down
9. All of It
10. We Don't Even Live Here (Weird Friends)
11. Piano Hits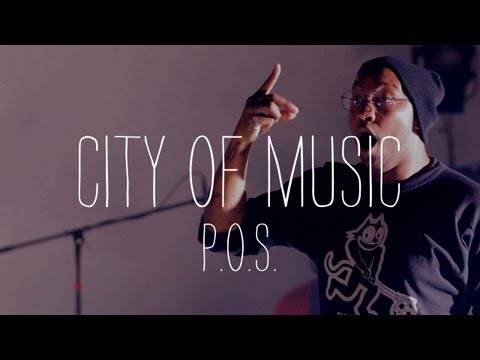 Can't wait for this release, fell in love with Never Better when that dropped a few years back, I'm sure he can deliver again!
Anyone else checkin' for this?