What's up everyone. We are doing a contest with T.I. and we are giving away $1200 a day for the next 10 days. Just wanted to give you all a heads up.
https://www.allhiphop.com/ti
Billion-Dollar Company Bloom Energy Hired Mexican Workers For $2.66 An Hour And Paid Them In Pesos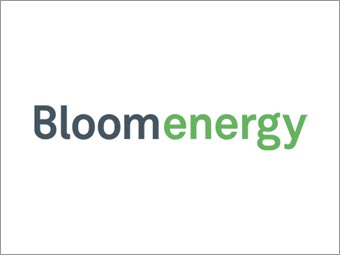 A billion dollar clean energy manufacturer was grossly underpaying Mexican workers it hired by paying them in Mexican pesos, according to a U.S. Labor Department investigation.
The company, Bloom Energy Corporation, was found guilty of paying 14 workers the equivalent of $2.66 per hour, the department said – far below the required federal minimum wage of $7.25 per hour.
A U.S. District Judge ruled Monday that the company violated the minimum wage, overtime and record-keeping provisions of the Fair Labor Standards Act.
Bloom Energy, a manufacturer of clean energy power generating systems for companies like Google, Walmart, Coca-Cola, FedEx and eBay, must now pay the 14 Mexican nationals $31,922 in back wages, as well as $6,160 in civil penalties.
"It is appalling that this was happening right in the heart of Silicon Valley, one of the wealthiest per capita areas in the U.S.," Ruben Rosalez, a Labor Department administrator, said in a statement.
Bloom Energy, which receives federal tax breaks as a "clean energy" provider, is a private company with an estimated value at $2.7 billion. The company did not return messages seeking comment on the Labor Department's investigation.
The Mexican workers were in the United States on visitor visas and worked alongside U.S. workers for 15 months welding and refurbishing generators.
They were housed in hotel rooms, and given a $50 stipend a day for food -- though they lost the balance if they didn't use it all.
The Labor department investigation showed that Bloom Energy directly deposited their salaries into a Mexican account.
"It's surprising in the sense that this is the first time that we've had a case that was this egregious," said Susana Blanco, the Labor Department's district director in San Francisco.
The department launched a two-year investigation into Bloom Energy in November of 2010, but did not give a reason for why the investigation was launched in the first place. It has ordered the company to not ship the goods the Mexican workers produced in violation of the FLSA.
"The department remains vigilant in protecting the rights of vulnerable workers," Rosalez said. "And to ensuring they are paid the wages they have rightfully earned."
Besides the monetary penalties, Bloom Energy must now publish quarterly reports over the next two years to prove they are following legal pay practices.
Read more:
http://latino.foxnews.com/latino/news/2013/02/06/silicon-valley-company-busted-for-paying-workers-in-mexican-pesos/#ixzz2KKLtP1Z6
Comments