What's up everyone. We are doing a contest with T.I. and we are giving away $1200 a day for the next 10 days. Just wanted to give you all a heads up.
https://www.allhiphop.com/ti
N!ggas getting too emotional....this guy is too stupid to be embarrassed
2stepz_ahead
Who I am is Complex, What i am, simply put. I'm a Threat
walking out the lions den
Guests, Members, Writer, Content Producer
Posts: 32,324
✭✭✭✭✭
http://www.yardbarker.com/nba/articles/msn/former_nba_player_renaldo_balkman_chokes_teammate_overseas/13085227?refmod=msn_art_top&ref_art_id=13083568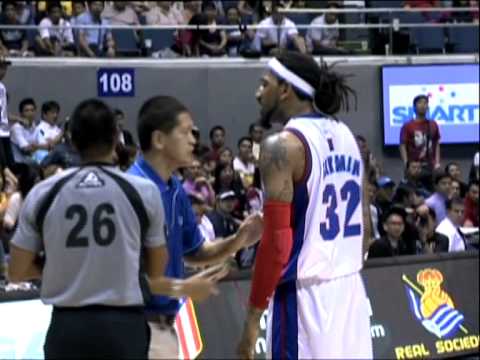 Renaldo Balkman was drafted by the New York Knicks in the first round of the 2006 NBA Draft and went on to have a brief, uneventful career with New York and the Denver Nuggets before traveling overseas to play in the Philippine Basketball Association.
Apparently during a late game situation Balkman was aggravated by an official's call, and that eventually led to Balkman choking one of his own teammates, Arwind Santos.
Balkman has since taken to Twitter to apologize for the incident:
I wld like to apologize to the fans, Petron Blaze, my teammates, the PBA and especially
@tubidronald71
and
@Arwind029
I got caught up in the moment of a very intense game.I respect
@Arwind029
as a person & player.I am proud to be part of
@PetronBlaze
fam.
This was unintentional towards
@arwindsotnas
, I am a team player who always has the best interest of the team at heart.
Comments