What's up everyone. We are doing a contest with T.I. and we are giving away $1200 a day for the next 10 days. Just wanted to give you all a heads up.
https://www.allhiphop.com/ti
I'm Here for the white man's perspective-Doug Gottlieb apologizes
It didn't take long for CBS broadcaster Doug Gottlieb to stick his foot in his mouth on Thursday night. After being introduced by studio host Greg Gumbel, the analyst made the confounding decision to point out that he was lone white person on the set.
The other four members of the March Madness studio show — Gumbel, Greg Anthony, Kenny Smith and Charles Barkley — are African-American.
"It was not a smart thing to say and I apologize," Gottlieb later said in a statement released by CBS.
From USA Today:
Introduced by Gumbel, Gottlieb made an awkward diversity joke that left all four of his African-American co-hosts shaking their heads.

"Cream rising to the crop. I don't know why you guys asked me, I'm just here to bring diversity to the set here. Give the kind of white man's perspective on things from the point guard position."

While Anthony scowled and Gumbel looked away, Barkley and Smith awkwardly laughed, with Smith telling him "You're swimming hard, upstream I might add."
Why someone would consider skin color a relevant topic on a pregame show discussing college basketball is anyone's guess, but here's betting Gottlieb won't be trying to mine that topic for a cheap laugh any more.
UPDATE: Gottlieb offered a defense of the moment on Twitter.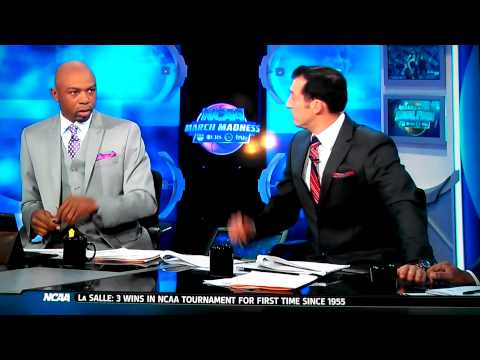 Comments