What's up everyone. We are doing a contest with T.I. and we are giving away $1200 a day for the next 10 days. Just wanted to give you all a heads up.
https://www.allhiphop.com/ti
Outrage Growing As Petition Demanding Rawse to Be Dropped From Reebok Started By Women's Group
Rick Ross appears to have crossed a line that no amount of explaining or apologizing will bring him back from.

In a new song titled "U.O.E.N.O." with rappers Rocko and Future, the MMG CEO seems to advocate 🤬 .

"Put molly all in her champagne / She ain't even know it / I took her home and I enjoyed that / She ain't even know it," Ross raps in the song.

The fallout from the insensitive lyrics has reached a fever pitch as one women's rights group is demanding that Reebok drop the rapper from his endorsement deal with the company.

Nita Chaudhury, co-founder of anti-sexism group UltraViolet, started a petition that as of Friday had gathered 51,000 signatures according to Billboard.

The petition reads:

"His lyrics aren't vague, he's not hinting that he 🤬 a woman--he's clearly and proudly saying that he drugged and 🤬 a woman who was not capable of consent.

By holding Rick Ross up as something to aspire to, Reebok is sending the message that 🤬 a woman is cool--and that's a dangerous message to send the boys and young men that Reebok markets to. This is what 🤬 culture is.

Reebok needs to know that we won't stand for this. Will you sign the petition telling Reebok that 🤬 is NEVER okay and they should drop Rick Ross right away?

Tell Reebok:

Rewarding a man who brags about 🤬 women sends a dangerous message. Rick Ross' lyrics about drugging and 🤬 a woman are offensive and outrageous, and Reebok should drop him as a spokesperson immediately."

Nita Chaudhury

"Reebok devotes a lot of time, energy and money to marketing to women," Chaudhury said.

Rose Clemente, a hip hop activist, journalist and 2008 Green Party candidate for Vice President, released a YouTube video on Monday speaking out against Ross' lyrics.

"That is the brilliant Rick Ross in all his glory. Not only has he been problematic for years, but if you didn't hear [the song] let me go back to my computer real quick," Clemente says, before playing Ross' portion of the song. "This is disgusting to say the least. This lyric is obviously promoting 🤬 . Not just 🤬 , but 🤬 and 🤬 culture and violence against women. We live in a society that, by the time that African American women and Latina women are 18, almost half of them -- 44 percent -- have been sexually abused."

Muskegon, Michigan non-profit community station 103.7 the Beat/WUVS-LP, announced that it will no longer play any of Ross' music because of the song.

"Following that teen 🤬 case in Ohio, we felt [Rick Ross] was very insensitive. It sends the wrong message out to the youth that's following him," Paul Allen Billings, general manager/program director of the station, told Billboard. "To promote a 🤬 drug in a song, it's like saying its OK to do this behavior. He's saying it's acceptable."

The YouTube channel FemGeniuses has released two videos condemning Ross.

"Sex without consent is 🤬 . That's something we know. It's a shame that you don't," is the prevailing theme of the videos, in which various men and women voice their opinion on the matter.

There are currently at least four separate petitions on Change.org calling for either a public apology from Ross or to have the song pulled from airplay.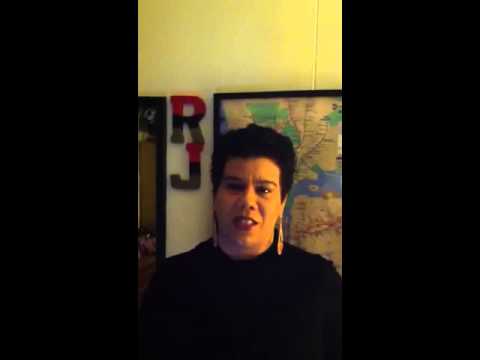 Comments