What's up everyone. We are doing a contest with T.I. and we are giving away $1200 a day for the next 10 days. Just wanted to give you all a heads up.
https://www.allhiphop.com/ti
Obeezy cuts historic nuclear deal w/ Iran. Israel is 🤬 !!!

Swiffness!
PART OF THE CONSPIRACY
Members
Posts: 10,128
✭✭✭✭✭
Geneva, Switzerland (CNN) -- The diplomatic gridlock between Iran and the West seemed immovable for decades. But on Sunday, diplomats made history when Iran and six world powers came together on an agreement over Iran's nuclear program.

The deal dials back Iran's ability to work toward a nuclear weapon and at the same time loosens the choke hold of international sanctions on Iran's economy.

Iran has stumbled from one economic crisis to the next under the sanctions, and unemployment currently runs over 24%.

The two sides now have six months to find out how historic the breakthrough really is. That's the duration of the preliminary agreement...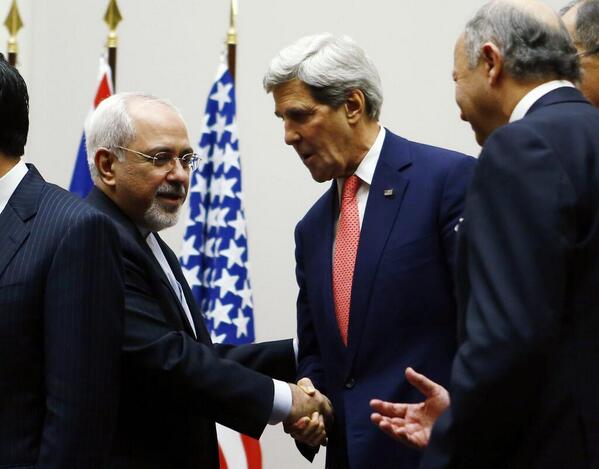 @abasinfo
#BREAKING Iran enrichment is recognized.
Iran oil sanctions will be stopped. Iran can sell oil at the same level.
Oil revenues released
@NegarMortazavi
Iranians are so happy it almost feels like when the football team made it to the World Cup.
Social Media full of happy comments. #IranTalks
@GEsfandiari
Woman in Tehran tells me she's crying from joy over nuclear deal. #Iran #Irantalks
@SaeedKD
For the first time in a decade, Iran's opposition and pro-regime supporters are largely united and rejoicing over Geneva deal
@ZekeJMiller
WH puts total effect of sanctions easing at $6.1 billion for Iran.
@HassanRouhani
Iranian people's vote for #moderation & constructive engagement + tireless efforts by negotiating teams are to open new horizons. #IranTalks
@JeffreyGoldberg
Obama has achieved one of his main goals
, preventing an Israeli strike on Iran's nuclear facilities.
"There is no doubt that Netanyahu is a big loser in the Iran deal,"
said Gil Hoffman, political editor at the Jerusalem Post. "His whole political career is built on two things: number one is that he persuaded Israelis that only he could protect them from Iran, and number two is his image as someone who could speak to the world in his perfect English in a persuasive way better than any other Israelis. And here he failed."
n political circles, the primary reaction to the pact in Israel was alarm, both for the technical realities of the pact, and the political realities that Israel – which did so much to make the Iranian nuclear program a matter of global concern – no longer feels it is driving. "I'm worried twice over," said Finance Minister Yair Lapid, whose Yesh Atid party emerged as a centrist power in the January elections. "Once from the agreement and its implications and I am also worried because we've lost the world's ear. We have six months, at the end of which we need to be in a situation in which the Americans listen to us the way they used to listen to us in the past."

Geneva deal seals Netanyahu's legacy: An ineffectual leader

The prime minister wanted to 'save Israel.' He winds up alienated from the international community - and from his own base.

Benjamin Netanyahu entered politics waving the banner of refusing to surrender to terrorism. In practical terms, the question has been on the agenda since the Jibril prisoner-exchange deal in 1985, when terrorists, including murderers, were released in exchange for Israeli hostages. To his chagrin, he became prime minister quickly and broke his vows wholesale. Murderers were allowed to go free, Yasser Arafat became his partner and Hebron was handed over to the Palestinians. His term from 1996 to 1999 had no effect on the progress of history: It was as though it had never happened.

When he ran out of Palestinian cards, he pulled out the Iranian card. Just as the Hanukkah song asks, "Who can recount Israel's mighty acts," who can recount the heroic deeds of Benjamin? He will save the nation in blood, fire and columns of fallout, whether it needs saving or not. The military and intelligence chiefs told him there was no need, not yet, but they did not understand Netanyahu, or perhaps, they understood him all too well. The means - the military operation - became the goal. To overcome the internal resistance to a war that is premature and unnecessary, he gave Ehud Barak, his defense minister, a former commanding officer, and the man who defeated him in the elections, absolute freedom to instigate quarrels in the military's upper echelon.

The facts prove that all along, Netanyahu erred in his assessments and his policy. Those who said Iran would not have nuclear weapons before 2014 were right, as were those who strived to stop Iranian nuclear armament through non-military means — a mixture of dialogue and sanctions. If Netanyahu and Barak's plans between spring 2010 and spring 2011 had succeeded, Israel would now be dealing with the wounds of the first Iranian war and preparing for the second, while Iran's efforts to build a nuclear bomb would be about to finish restoring their nuclear program.

Netanyahu exposed Israel's weakness in Washington and its weakness without Washington. His head-on conflict with U.S. President Barack Obama showed the world that at the decisive moment, the president chose American considerations, leaving Israel unable to act independently.

...an Israeli military option isn't in play, at least not at this stage. As long as there is such sweeping international support for the interim agreement, bombing Iran's nuclear facilities would be political and diplomatic suicide.


---
Israel's reaction is, predictably, apoplectic. Naftali Bennett, Israel's economic minister, said,
"If five years from now a nuclear suitcase explodes in New York or Madrid, it will be because of the deal that was signed this morning." But Prime Minister Benjamin Netanyahu will have trouble playing that card for long
, since Israel is drastically isolated from the rest of the world and risks an open break with Washington. Already, some Israel leaders, such as President Shimon Peres and the newly installed leader of the Israeli Labor Party, have issued mild to moderate statement that undermine Netanyahu's bluster. And, ironically, though, t
he harsh reaction from Israel will help Rouhani and Zarif sell the deal in Iran
, since they can point to Israel's criticism of the deal as a sign that it was, indeed, a victory for Iran's "nuclear rights."
---
hahaha, Israelis blaming Netanyahu for 🤬 off Obama by basically campaigning for Romney last year. (Remember that?) I talked to Israelis last year and they were assuring me that Netanyahu was scaring the hell outta them with his Iran policy. Like, huge petitions begging him not to attack Iran unilaterally and alienate the U.S any further. He's 🤬 done politically after this. WOO, Ric Flair 🤬 .
"Amazing what WH will do to distract attention from O-care"
-
kingblaze84
(lol) Republican Senator John Cornyn
Secretary of State John Kerry was less than surprised to see Republicans criticize the administration on the agreement.
"Gee, you mean the members of the other party are criticizing the president? I can't imagine that,"
he deadpanned to reporters
LMFAO
Comments