What's up everyone. We are doing a contest with T.I. and we are giving away $1200 a day for the next 10 days. Just wanted to give you all a heads up.
https://www.allhiphop.com/ti
CC SABATHIA JOINS ROC NATION SPORTS

_Goldie_
ablackweb.com
Members, Moderators, Writer
Posts: 30,349
Regulator
Now that Robinson Cano has joined the Mariners, Jay Z has a new Yankee in the fold at Roc Nation Sports. It's left-hander CC Sabathia, who tweeted out the following picture earlier this evening: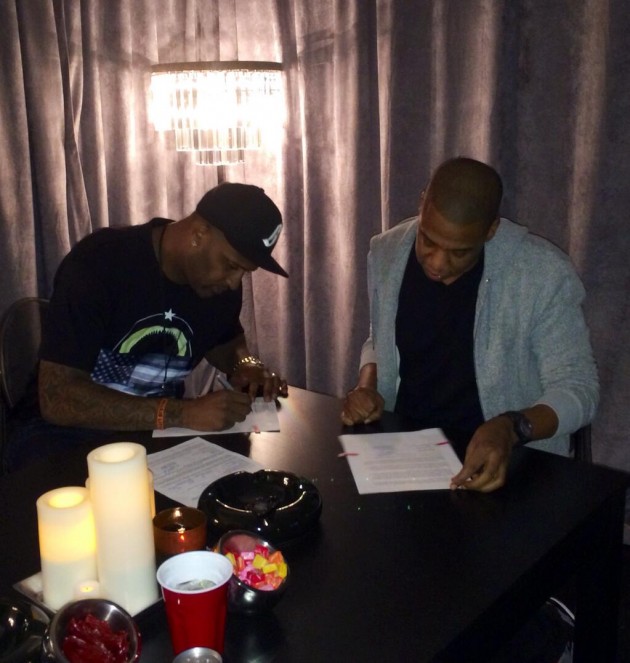 Sabathia was previously represented by Brian Peters of Legacy Sports. The 33-year-old is signed through 2016, so he won't have to worry about a new contract for a while. However, aligning himself with Jay Z could lead to additional marketing opportunities. There's mutual benefit here, as Sabathia also adds some star power to Jay Z's growing stable of athletes. Roc Nation also represents NBA superstar Kevin Durant and NFL players Victor Cruz and Geno Smith.
Comments