What's up everyone. We are doing a contest with T.I. and we are giving away $1200 a day for the next 10 days. Just wanted to give you all a heads up.
https://www.allhiphop.com/ti
Create Your Own Label [2014 Edition] Vol. 2: TOURNAMENT: 2/12/14
Tournament Bracket:
http://challonge.com/thereason
Tutorial For Creating Album Covers:
http://community.allhiphop.com/discussion/510218/tutorial-for-creating-album-covers?new=1
Create Your own Label Vol. 1 winner: @Sion - Sion Records
http://community.allhiphop.com/discussion/506501/make-your-own-label-finals-judges-vote-sion-records-wins
TOURNAMENT: 2/12/14
Album Covers/Tracklist MUST BE SUBMITTED BY 2/11/14
The goal of the game is to make the best label possible, I auction artist and players will bid on them.
Each participant will start with a budget of $300 million for their label, spend your money wisely.
Players must come up with a name before starting.
Players must have 1 album release from any of their artist and 1 group album.to compete in the tournament
Track listings as well as album covers must be made for album releases.
Players MUST use original song titles in tracklist and original album titles.
You don't have to be a expert in Photoshop to make dope covers, just let your creativity shine.
Labels will be evaluated on the following criteria: future sales, future critical acclaim, longevity, album covers/tracklist, and cohesion. You can refund a artist you want for 50% money back. You may do this 3 timesVOTING
There will be a best of 3 community vote as well, winner of that vote will get 1 vote as a head start. Posters must give a brief explanation on why they chose a individual's label. Tournament matches will be best of 5, Judges must give reasons why they chose a individual's label.
Trolling or attempts to derail thread will get you kicked out the game.
__________
Judges:
@Peezy_Jenkins
@Michael_malice
@Fy_HunnitMz
Points system:
Points will help set up seeds for who will go against who once the auction is over. Points will also help you buy features from other labels. Spend your points wisely.

If you want to buy a feature or a beat (production credit) from another label's artist/producer
Feature from a tier 1 artist - 50 points per feature
Feature from a tier 2 artist - 35 points per feature
Feature from a tier 3 artist - 10 points per feature
Feature from a tier 4 artist - 5 points per feature

Beat from a producer on another label - 25 points per beats


1. @Sion 2 refunds left (1 50% back refunds, 1 full refund)
New Money ENT - (16M) 760 Points


Drake - 175M
Rihanna - 50M
RZA - 16M
The Weeknd - 12M
Noah 40 - 25M
Boi-1da -21M
Birdman - 13M
T - Minus - 30M
Nicki Minaj - 80M
Method Man
Raekwon
GhostfaceKillah
GZA
Inspectah Deck
Sade
U-🤬 10M each
Cappadonna
Quincy Jones
Mike ZombieChase N. Cash
Alicia Keys


Sub Label
Drake - Ovo Sound


2. @_Menace_ 2 refunds left
Goodfellas.ENT - 0M (950 Points)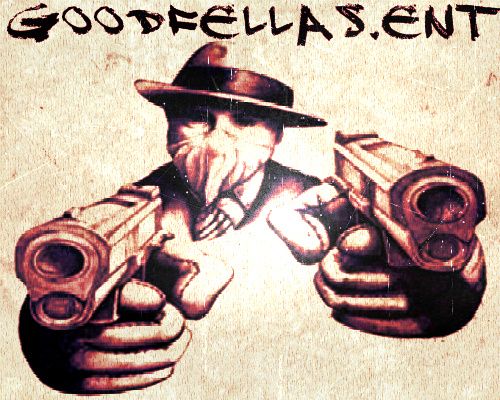 Pharrell – 101M
Dr. Dre - 125M
Erykah badu – 70M
T.I. - 48M
Snoop Lion - 5M
DJ Toomp - 5M
Ludacris - 2M
NO ID - 40M
Drumma Boy
babyface edmonds
Ice Cube
Kurupt
Daz
Mariah Carey
jermaine dupri
Cool and Dre 10M
DJ Mustard 10M


Sub Label
Dr. Dre
- Front Line Records.
Snoop
Kurupt
Daz
Cube


[email protected] Da Riddler
Motion Picture Muzik – 25M (2 refunds left, 550 Points) 1 50% back refunds, one 100% back refund)


Andre 3000 - 85M
Lil Wayne - 101M
Beyonce - 80M
Meek Mill - 5M
Rick Ross - 40M
A$AP Rocky - 23M
Miguel - 26M
Joe Budden - 11M
Bangladesh
Young Chop
Rico Love
Hit-Boy
Styles p 10M each 40M
Clams Casino
Stargate
J Cardim


Sub Label
Lil Wayne - The commission



4. @supersoaker (3 refunds left)
N.R.A. (National Rap Association) - 0M (170 points)


Isaiah Rashad - 1 M
Blu - 9M
Jay Rock - 28M
lupe fiasco
lauryn Hill
Danny Brown
Kendrick Lamar - 115 M
AbSoul - 15M
Digi-Phonics
Schoolboy Q – 170M



5. @IBex
Freak 🤬 's & Flows - 5M (350 Points)


Eminem - 110M
Timbaland - 53M
Mike will made it - 172M
Justin Timberlake
Macklemore
Juicy J
Rick Rubin
Miley Cyrus
Lady Gaga 10M
Justin Bieber 10M
Ryan Lewis 10M
Will I AM 10M
Kid Rock 10M
Linkin Park 10M
Daft Punk 10M
Yelawolf 10M


Sub Label
Eminem - 8 Mile Flow Ent.

6. @Icebergtaylor (3 refunds left)
Renaissance Rocafella Records - 6M (475 Points)


Jay Z - 184M
J. Cole - 69M
Swizz Beatz - 15M
Jhene Aiko - 16M
Pusha T - 22M
Lloyd Banks - 7M
Wale
Currensy
Bink!
Mannie Fresh
Chad Hugo
Iggy Azaelia
Juelz Santana

Sub Label
J. Cole
- Dreamville
The dream
Kid cudi


7. @tonydubbz (3 refunds left)
SkyLine Records - 11M (550 Points)
Kanye West - 199M
The Game - 20M
Usher - 13M
Childish Gambino - 33M
Jay Electronica - 26M
Dj Drama
YG
DJ Khaled
Chris Brown - 5M
Young jeezy
Big K.R.I.T - 40M
Mike Dean - 37M
Lex Luger - 29M
Nipsey Hussle
Dom Kennedy
John Legend

Sub Label
Kanye West - Good Youth


8. @Allergens (2 refunds left)
Foolish Records - 37M (480 Points)
Cam' Ron - 25M
Pete Rock - 25M
Big Sean - 5M
MellowHype (Hodgy Beats & Left Brain) - 10M
Domo Genisis - 5M
Mac Miller - 30M
P.Diddy – 200M
Earl Sweatshirt - 3M
1.Joey Badass
3.Heatmakers
4.Lil Reese
5.Chief Keef
Jean Gray 10
Madlib10
Fabolous 10m
Harry Fraud 10M



9. @MorganFreemanKing (2 refunds left)

GameFace Winnertainment - 31M (350 Points)[/b]
Nas - 99M
Ciara - 5M
Frank Ocean - 26M
Scarface - 52M
Dj Premier - 82M
AZ
9th Wonder
Lana Del Raye
Hi Tek
Large Professor
Janelle Monae 10M each
Killer Mike
Cardiak
Akon
Ginuwine
10.
@yung$
(3 refunds left)
Black Roses Ent. - 30M (325 Points)
50 Cent - 190M
Big Boi - 55M
Chance The Rapper - 45M
Just Blaze - 45M
Justice League - 30M
1. Jadakiss
2. August Alsina
3. Alchemist
4. Sha Money XL
5. R. Kelly
Rakim 10M
Prince 10M
Wiz Khalifa 10M
Trey Songz 10M
B.o.B 10M
Pollow da don 10M
Comments
This discussion has been closed.