What's up everyone. We are doing a contest with T.I. and we are giving away $1200 a day for the next 10 days. Just wanted to give you all a heads up.
https://www.allhiphop.com/ti
WOW... Ferrari F12 TRS

Young_Chitlin
YCN Chief/FCC Member/#RedVelvetSquad Member/IC Task Force General
ASUville, Phoenix
Members
Posts: 23,852
✭✭✭✭✭
By: Michael Ballaban

Ferrari's been on a tear with custom, one-off models lately. There was Eric Clapton's achingly beautiful SP12, the SP Arya, the SPFFX, the P4/5, and probably a bunch more we don't know about. Like this incredibly pretty targa-roofed coupe that appears to be a topless F12 Berlinetta.

It's so pretty and new and still-kinda secret that we don't know all the exact details yet.

All we do know from our tipster is that they were told it was called the Ferrari F12 TRS, and it cost the equivalent of $4.2 million

. Sure, you could buy a few LeFerraris at that price, but why would you want some commoner swill, with its 499 planned units, when you can have your very own special car?

And it's arguably prettier, too.

The roofline is reminiscent of the (also custom) Ferrari SP America, but the front end is totally different. And this one looks better than that one, too, with a big jutting chin out the front to hint at some track use.

While we can't confirm 100% that it is indeed called the Ferrari F12 TRS, it would make sense, considering that just last week Ferrari filed a trademark notice with the Italian government for this exact symbol:

So it sounds about right to me.

Hot damn. I thought the regular old Ferrari 458 was the prettiest modern Ferrari. The Ferrari F12 TRS just put it back in second place.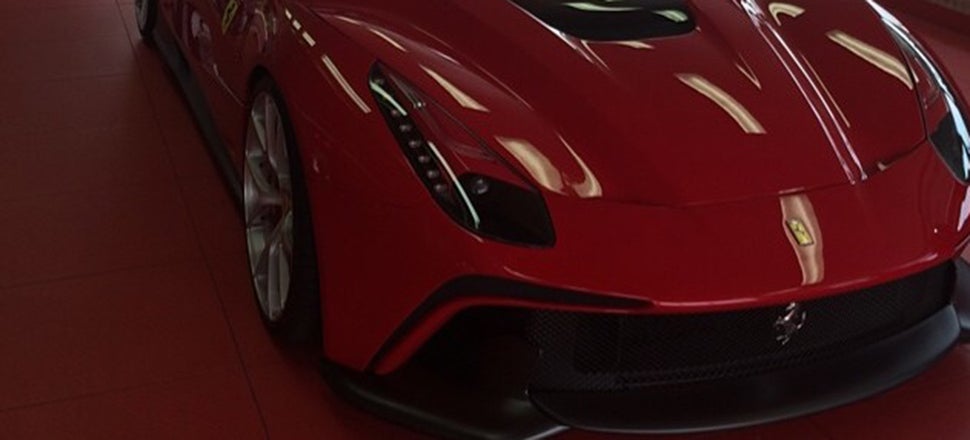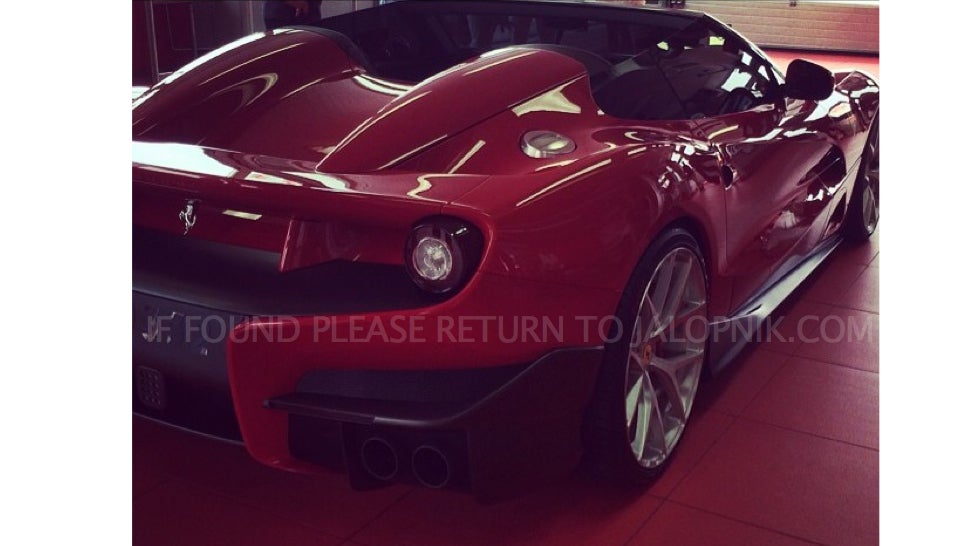 Comments