What's up everyone. We are doing a contest with T.I. and we are giving away $1200 a day for the next 10 days. Just wanted to give you all a heads up.
https://www.allhiphop.com/ti
CM Punk Officially Placed on WWE.com's Alumni Page
Dupac
Retired
Purgatory
Members, Writer
Posts: 68,365
✭✭✭✭✭
http://bleacherreport.com/articles/2131025-cm-punk-officially-placed-on-wwecoms-alumni-page?utm_source=facebook.com&utm_medium=referral&utm_campaign=programming
This could either mean everything or nothing at all: WWE has transitioned CM Punk from the "Superstars" section on WWE.com to the "Alumni" page as of Tuesday night.
You can see an image of the webpage below, with Punk wedged in between Christy Hemme and Crash Holly, per The Fan's Podcast: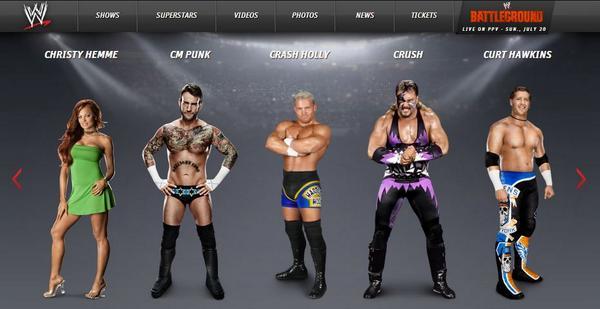 Ever since Punk walked out on the company following the 2014 Royal Rumble, fans have been hotly debating whether it was actually legitimate or all a part of a larger storyline that would unfold over the coming weeks or months.
The longer he's been gone, the more real his departure and desire to be away become.
As Mike Mooneyham of The Post and Courier in Charleston, South Carolina, pointed out, Punk's contract is up on July 17, and no apparent movement has been made on a potential return for the former WWE champion.
Mooneyham also dismissed any chance that the return of AJ Lee would signal her husband doing the same.
"WWE sources say that the return of Lee, who was immediately crowned divas champion, is not connected to any similar movement on Punk's part," he wrote.
Moving a wrestler from the active roster page to the "Alumni" section may be a meaningless gesture, or it could also be a sign that WWE has moved no closer to ending Punk's hiatus and given up on him coming back.
You can never say never in wrestling. Plenty of stars have burned bridges with WWE in the past but made their triumphant returns at later dates.
As long as Punk can make money down the road, there will be a place for him in the company, if he ever gets the itch to get back in the ring again.
Comments