What's up everyone. We are doing a contest with T.I. and we are giving away $1200 a day for the next 10 days. Just wanted to give you all a heads up.
https://www.allhiphop.com/ti
When Kane was Great...
jono
Right fist = power, left fist = unity
Members
Posts: 30,280
✭✭✭✭✭
Let's be honest, Kane is a joke and despite his rare ability to resurrect his character on dime it's fairly accurate to say the best days of Kane are gone.
So let us each share in Kane's high points and remember the Big Red Monster.
My favorite incarnation of the Kane character isn't the Jason Vorhees/Michael Myers version but the first unmasking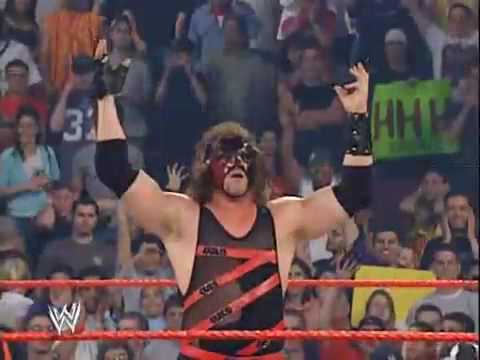 The reason was because it rejuvenated the gimmick as it had been watered down doing low triangles, tag teams with X-PAC, and the silly voice box nonsense but now...having been forced to expose his face he ran roughshod over the E in a way he always should have.