What's up everyone. We are doing a contest with T.I. and we are giving away $1200 a day for the next 10 days. Just wanted to give you all a heads up.
https://www.allhiphop.com/ti
Dawn Richard - Blackheart

DAWN RICHARD SETS RELEASE DATE FOR BLACKHEART FOLLOWING DANITY KANE SPLIT – WATCH THE VIDEO FOR 'BLOW'
Dawn Richard has set a release date for the follow-up to Goldenheart, her 2013 album of epic, electro-futurist love songs.
After being put on the back-burner during the ill-fated reunion of Danity Kane, Blackheart – the second album of a planned trilogy – is now scheduled to appear on January 15 next year.
"It's a completely different sound," she told Billboard. "Blackheart is purely falling into the electronic world, and pushing the envelope."
Richard added: "Lyrically and storytelling-wise, it is in the same fashion of Goldenheart. But I wanted each album to stand on its own, and have a cohesive story. The story in itself is about my journey throughout the music industry, and the love, the hate, the redemption and the whole thing in between."
Danity Kane's short-lived reunion produced a tour and a new album, DK3, but a fight in the studio last August spelled the end for the line-up of Richard, Aubrey O'Day and Shannon Bex.
"I'm still a part of the other five — I'm never turning that down," says Richard. "I just think I've done the best that I possibly could. I did my part in releasing the [Danity Kane] album, so now all I can do is support whatever's out there and wish everyone the best, and now continue to make great music that doesn't affect my group. We're not promoting it, we're not even doing videos or anything for it, which was the decision that wasn't my own. So I have to move forward."
Check out the video for her new song 'Blow' below and the artwork underneath, and read FACT's 2012 interview with Richard.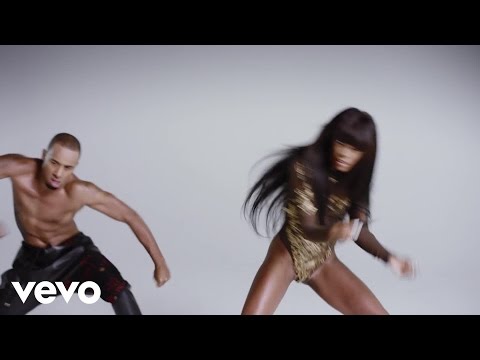 http://www.factmag.com/2014/10/29/dawn-richard-sets-release-date-for-blackheart-watch-blow-video/
Comments