What's up everyone. We are doing a contest with T.I. and we are giving away $1200 a day for the next 10 days. Just wanted to give you all a heads up.
https://www.allhiphop.com/ti
Taskmaster vs. Batgirl (Cassandra Cain)
Taskmaster:
Powers:
Photographic Reflexes (can copy and analyze any fighting moves)
Super speed (bullet blocking and catching)
Super accuracy
Equipment:
Shield to mimic Cap
Cable to swing on to mimic Spider-man
Sword
Bow and Arrows to mimic Hawkeye
Anything cylindrical to mimic Daredevil
Guns
Notable Feats:
Taking on an entire avengers team with both Captain and Ms. Marvel on it
Taking on Iron Man
Taking on 2 Captain Americas
Taking on Spider-Man and winning
Getting the advantage over both Iron Man and Captain America at the same time
Beating Asgardians
Taking down Giants (people with the power to grow over 40ft tall)
Beating Venom
Beating Elektra with his eyes closed
Beating The Cat (who stalemated Shang Chi and stomped Deadpool)
Argument for Taskmaster:
http://www.warwithwords.com/?p=611
vs.
Cassandra Cain: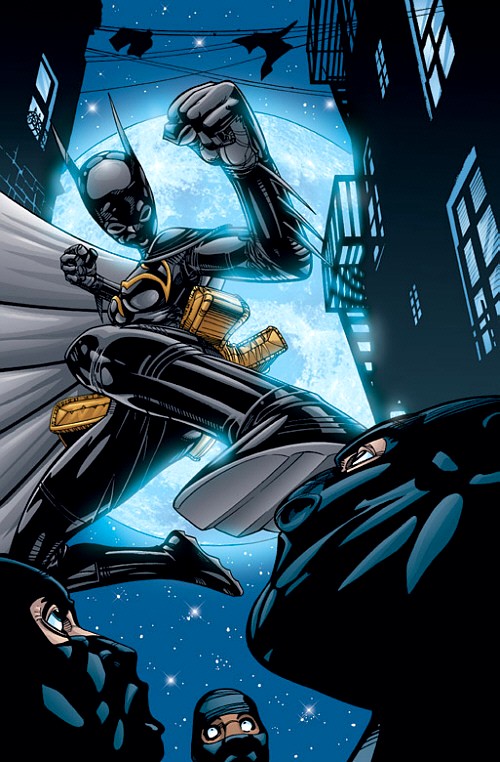 Powers:
Mild Super Strength
Body Reading (can see what opponents do before they do it. Can also copy moves)
Super speed (easily dodging bullets point blank with ease)
Notable Feats:
Holding the advantage over Deathstroke in one of their fights
Nightwing was unable to touch her in a training session and knew he never could
Beat Lady Shiva once (best fighter in the present DC world at the time)
Is too fast for Batman to generally fight
Beats down meta-humans with ease
Nearly Killed Rose Wilson and dominated the fight they had (she has pre-cog and is Slade's daughter)
Killed a man when she was 7 by ripping out his throat
Argument For Cassandra Cain:
http://www.warwithwords.com/?p=617
Taskmaster vs. Batgirl (Cassandra Cain)
13 votes
Comments