What's up everyone. We are doing a contest with T.I. and we are giving away $1200 a day for the next 10 days. Just wanted to give you all a heads up.
https://www.allhiphop.com/ti
Telltale's Game Of Thrones coming December
New details about Telltale's "Game Of Thrones" have been released on the game's Steam page. Among these are an approximate release date, price, trailer and sale that will net PC gamers 10 percent off the regular price.
As far as that information is concerned, "Game Of Thrones'" first episode, called "Iron From Ice," will launch as soon as Dec. 2014. While no exact date has been given beyond that, fans can rest easy knowing that "winter is coming" very soon. If folks want to purchase the game on PC, its regular price is $29.99. However, a 10 percent discount currently offers the entire series for $26.99.
Console versions are likely to arrive within days of the PC build, but no specific price has been given for those builds at this time.
For those that missed the previous news, Telltale's "Game Of Thrones" begins sometime after the season three timeline of the HBO TV series. As a member of House Forrester, your family remains loyal to the Starks. Regardless, just like all of the show's families, yours has been dragged into the ever-growing War of the Five Kings. As a different family member in each of six episodes, gamers will be tasked with the responsibility of navigating that complex political landscape.
As in all Telltale games, player choice is paramount. Will the Foresters make new friends or die at the hand of their enemies? That depends on several pivotal decision points throughout the experience.
Those that happen to be a fan of the show should find a lot to love about the game. Players will not only visit familiar locations like King's Landing and The Wall, but they'll also interact with the series' main characters with their proper actors providing the voices.
The series will be released on OS X, PC, PS3, PS4, Xbox 360 and Xbox One.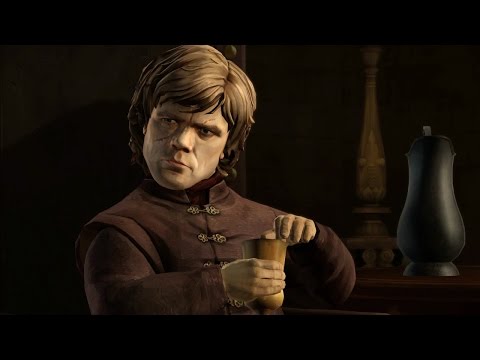 Comments