What's up everyone. We are doing a contest with T.I. and we are giving away $1200 a day for the next 10 days. Just wanted to give you all a heads up.
https://www.allhiphop.com/ti
Halo 5 Beta Early Access Starts Today...
...for Preview Program members.
Xbox One preview members get early access to Halo 5 beta
An early Christmas present from Microsoft and 343 industries

By Tom Warren on December 18, 2014 04:46 pm

Microsoft is gifting its dedicated Xbox One preview members an early Christmas present tomorrow: early access to Halo 5. While 343 industries and Microsoft plan to launch a Halo 5 multiplayer beta on December 29th, Xbox One preview members will be able to play content from week one a whole 10 days early. The early access is invite-only, and all current Xbox One preview members should receive a message from Xbox Live today with two codes to obtain the download.

Halo 5 multiplayer beta early access will start at 4PM ET today, and end at 3AM ET on December 22nd, giving Xbox One preview members the weekend before Christmas Day to get used to the new weapons, maps, and Spartan abilities. Those include a new Smart Scope option that gives you a scope on every weapon, and a Ground Pound ability, that's very similar to Destiny's First of Havoc slam, to let you drop down from the air and attack enemies. We were impressed with our early look at Halo 5 multiplayer, noting that it returns to what made Halo great.
I got my invite yesterday. Patiently awaiting my codes today.
Beta trailer...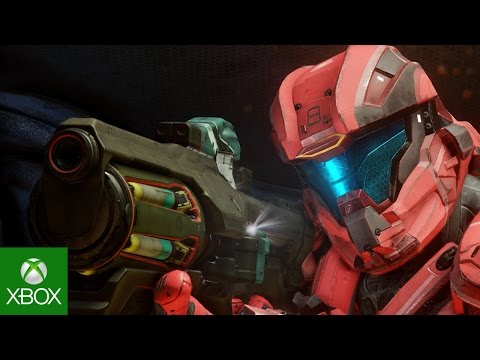 Comments