What's up everyone. We are doing a contest with T.I. and we are giving away $1200 a day for the next 10 days. Just wanted to give you all a heads up.
https://www.allhiphop.com/ti
The top 10 cases of whites falsely accusing blacks of committing crimes.
THIRDSUPREME
TargSettotheDeathLarkKillaNigga
Home of the Slaves
Members
Posts: 7,519
✭✭✭✭✭
When the University of Michigan law school and the Center on Wrongful Convictions at the School of Law at Northwestern University in Chicago collaborated to create the National Registry of Exonerations, the researchers found that Blacks accounted for nearly half (47 percent) of all known exonerees in 1989, and whites made up nearly 39 percent of all known exonerees. But when they got to the year 2012, they found that the number of exonerations involving Blacks had risen to 57 percent. Of the 1,525 exonerations currently listed on the register as of Jan. 7, 2o15, a total of 715 involved Black people. Because of America's tragic racial history, even today many of the exonerations involve white people wrongfully accusing Black people of committing crimes — and the accusations being enough to send them to jail for much of their lives. These are some of the most outrageous cases of Black people being falsely accused by whites.
Amanda Knox

When Knox was accused of murdering her roommate, Meredith Kercher, in Perugia, Italy, her first response was to implicate Diya "Patrick" Lumumba, a Congolese-born resident of Italy who owned a bar in Perugia named Le Chic where Knox worked part time. Lumumba was promptly arrested. Knox told Italian police in a written statement that she saw Lumumba enter Kercher's room on the evening of Nov. 1, 2007. She later admitted that this version of events was made up, but she implied that it was made up under duress. Lumumba spent two weeks in an Italian jail before Knox's story fell apart.
Emmett Till
Till's murder is one of the most famous cases of racist brutality in U.S. history. Till, 14, was killed in Mississippi in 1955 after reportedly flirting with a white woman, Carolyn Bryant, 21. Till was from Chicago, visiting his relatives in Money, Mississippi, in the Mississippi Delta region. Several nights later, Bryant's husband, Roy, and his half-brother, J. W. Milam, went to Till's great-uncle's house and took Till away to a barn, where they beat him and gouged out one of his eyes before shooting him through the head and disposing of his body in the Tallahatchie River, weighting it with a 70-pound cotton gin fan tied around his neck with barbed wire. Three days later, Till's body was discovered and retrieved from the river. When Till's body was returned to Chicago, his mother insisted on a public funeral service with an open casket to show the world the brutality of the killing.charles-and-carol-file
Charles StuartIn
October 1989,
Stuart told authorities that when he and his wife were coming home from a birthing class at a local hospital in Boston, they lost their way and ended up in a "dangerous part of town" near a Black housing project. He said that while they were looking for a way out, they were attacked by a dark-skinned mugger who came out of nowhere and fatally shot Stuart's pregnant wife, Carol, and wounded Stuart. That was the story Stuart told and the story that the police and most of the news media swallowed whole. Dozens of Black men were rounded up and questioned, hundreds of homes were raided and an African-American man named William Bennett was arrested and jailed on suspicion of murder. Stuart, it was later discovered, had pulled the trigger. He blamed a Black man and jumped to his death from a bridge after his lie was exposed.
Susan Smith
Smith's case garnered the attention of the world when she claimed in October 1994 that she had been carjacked in South Carolina by a Black man who drove away with her two young sons — ages 3 years old and 14 months — still in the car. For nine days, she made dramatic pleas on national television for their rescue. But following an intensive investigation and a nationwide search, she confessed to letting her 1990 Mazda Protegé roll into nearby John D. Long Lake, drowning them inside. She was sentenced to life in prison for their murder. Smith will be eligible for parole on Nov. 4, 2024, after serving a minimum of thirty years.
Bonnie Sweeten

Forty-year-old Sweeten of Pennsylvania was sentenced to eight years in prison in 2012 after stealing money from her family and the law firm where she worked and telling authorities she and her daughter had been kidnapped by two Black men in a Cadillac — launching a massive search for the fictitious kidnappers. In actuality, Sweeten had used the stolen money to taken her daughter to Disney World.
Bethany Storro
Storro, 28, claimed that a Black woman accosted her in a parking lot in Vancouver, Washington, in August 2010 and threw acid on her face — a story she created so that she could be on The Oprah Winfrey Show. Media outlets across the country, and then across the world, picked up the story of the cute young woman whose cream-colored face had been disfigured by some crazed, angry, anonymous Black woman. They followed her as she underwent surgery. Then Winfrey called. But Winfrey's folks suspected that Storro made up the story. When Storro discovered that they were on to her, she abruptly canceled her appearance — after she had collected more than $28,000 from charities wishing to help her. Storro eventually confessed to police. For her crime, Storro was sentenced to treatment for mental illness.
Darryl Hunt case
In 1984, Hunt, an African-American man from Winston-Salem, North Carolina, at the age of 19 was convicted of the 🤬 and murder of a white woman named Deborah Sykes — despite the fact that there was no physical evidence tying him to the crimes. Even with no evidence, he was sentenced by an all-white jury to life in prison. Ten years later, he was cleared of the 🤬 when DNA testing proved he had never committed that crime. Despite the 🤬 being central to the overall crime, he spent an additional nine years in prison until a man named Willard Brown confessed to both acts. After 19 years in prison, Hunt was finally exonerated in 2004.
Scottsboro Boys
Following an altercation with a group of white teens, nine Black teenagers were accused of 🤬 by two women in 1931 in Paint Rock, Alabama. Eventually, one of the women admitted to fabricating the story. The Scottsboro case is considered a landmark case, leading to the prohibition on all-white juries.
GEORGE STINNEY JR
Stinney, who was Black, was convicted of the first-degree murder of two pre-teen white girls by an all-white jury in South Carolina. No physical evidence existed in the case, and the sole evidence against Stinney was the circumstantial fact the girls had spoken with Stinney and his sister shortly before their murder and the testimony of three police officers who claimed that Stinney had confessed to the murders. Killed by electric chair in June 1944 at age 14, Stinney was the youngest person executed in the United States in the 20th century. On Dec. 17, 2014, Stinney's conviction was vacated by Circuit Court Judge Carmen Mullen, effectively clearing his name.
Central park five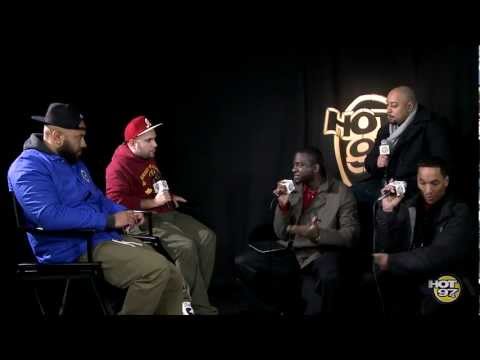 http://youtu.be/WMuaHgrvsoA
http://atlantablackstar.com/2015/01/09/worst-cases-white-people-wrongfully-accusing-black-people-committing-crimes/
Comments