What's up everyone. We are doing a contest with T.I. and we are giving away $1200 a day for the next 10 days. Just wanted to give you all a heads up.
https://www.allhiphop.com/ti
Saudi Arabia's King Abdullah Dead at 90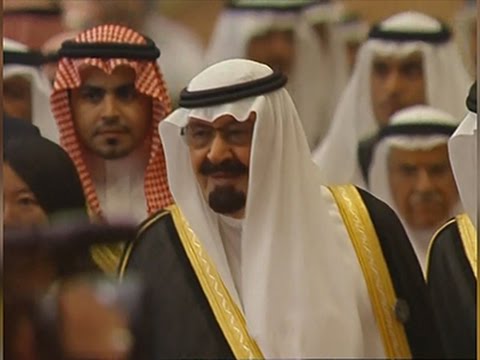 http://www.huffingtonpost.com/2015/01/22/saudi-arabia-king-dead-dies_n_6527616.html?utm_hp_ref=world&utm_hp_ref=world
Abdullah had been in poor health in recent months. Reuters reports that the king had been admitted to a Riyadh hospital in December for medical tests. The royal court announced in January that Abdullah was suffering from pneumonia.
The new king, Salman, is a former defense minister and governor of Riyadh. He is widely reported to be in poor health and is rumored to suffer from dementia.

Last year, King Abdullah appointed his youngest surviving brother,

69

79-year-old Prince Muqrin bin Abdulaziz, as second-in-line to the throne.
King Abdullah's death comes at a time of extraordinary challenges for Saudi Arabia.

Plummeting oil prices have strained the nation's domestic spending and support to foreign allies. The kingdom's regional dominance is increasingly threatened by Iran, Saudi Arabia's bitter rival. Extremist groups like al Qaeda and the Islamic State have vowed to target the kingdom.

The new king's age and reported illness raise the prospect of protracted instability.

Saudi tradition passes the crown down the line of the sons of the kingdom's founder, Ibn Saud. But with the youngest son nearing

70

80, scores of grandchildren are now eyeing power.

Meanwhile, Saudi activists fear that political uncertainty in the kingdom could further undermine the country's dismal human rights record.
Comments