What's up everyone. We are doing a contest with T.I. and we are giving away $1200 a day for the next 10 days. Just wanted to give you all a heads up.
https://www.allhiphop.com/ti
Dope (2015)
stringer bell
Members
Posts: 26,212
✭✭✭✭✭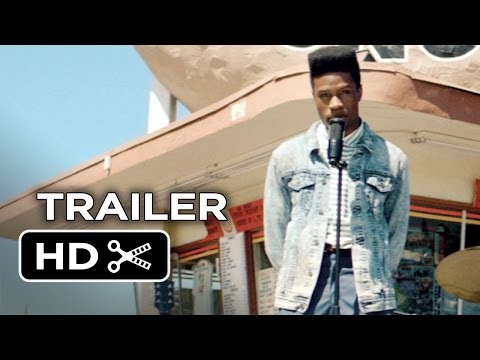 One of the breakout hits at this year's Sundance Film Festival was the new coming-of-age film Dope. The latest from director Rick Famuyiwa (The Wood), Dope tells the story of a bright Inglewood, California teenager named Malcolm (Shameik Moore) who has aspirations of going to Harvard. While the indie has its lighthearted moments, it also carries with it some deeper and more timely ideas about identity politics and police brutality.

But from the first official trailer, you wouldn't guess that the memories of Trayvon Martin and Michael Brown loom large over the movie. This is not to say that the trailer is misleading. With its colorful animation and '90s soundtrack, what the trailer captures instead is the movie's overall mood, as Malcolm and his two best friends, Diggy and Jib (Kiersey Clemons and Tony Revolori) are obsessed with '90s hip-hop, which serves as the soundtrack to much of the film. We'll see if the movie can provoke as much chatter as it did at Sundance when it comes out this June.