What's up everyone. We are doing a contest with T.I. and we are giving away $1200 a day for the next 10 days. Just wanted to give you all a heads up.
https://www.allhiphop.com/ti
Tampa man arrested for molesting 10-year-old, police say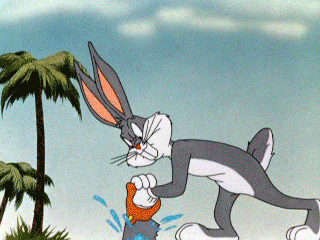 http://www.wfla.com/story/28642761/tampa-man-arrested-for-molesting-10-year-old-police-say
TAMPA, FL (WFLA) -
A man is under arrest for breaking into a home and molesting a 10-year-old, according to Tampa Police.
Tampa Police officers received a call about a burglary near North 22nd Street and East Rampart Street in Tampa at about 4 a.m. Sunday. When they arrived to the location, a woman told them that she found a man lying naked in bed with her 10-year-old child.
Melissa is the child's mother. She asked that her last name not be published to protect her son's identity.
Melissa described what she saw, when she checked on her son early Sunday.
"I turned the light on," Melissa said. "I just saw that guy in my son's room, and I just take the cover (back) and he was all naked. I start screaming, 'Oh, my 🤬 .' I just called 911."
After the child's mother entered the room, the unclothed man jumped out of the window and ran away. A police canine unit was dispatched to the scene and the police dog tracked the suspect to a house on Waters Avenue. The suspect was identified as Ernest Johnson, 25, of Tampa.
Erica Baird, who lives nearby, said she saw Johnson moments before Melissa came out of her house screaming.
"I open my door, and I see the man ducking on the side of her car," Baird said. "I closed my door and opened it again. He was ducking on the side of the house. He's banging on her door."
Baird said she first thought Johnson was an invited guest who had been locked out.
According to preliminary findings by Tampa police, Johnson is not registered as a predator or a sex offender in the state.
Court records reveal a prior arrest for indecent exposure in public in Sarasota County, although that case has not been resolved.
On Sunday, Johnson was being held at the Hillsborough County Jail on charges of lewd and lascivious molestation, burglary of an occupied dwelling and possession of burglary tools. He was being held without bond.
Melissa has advice for other parents in the area.
"I can tell all the parents to be careful with their kids and check the doors and all the windows, because it can be very dangerous," Melissa said.
The investigation continues.
Comments