What's up everyone. We are doing a contest with T.I. and we are giving away $1200 a day for the next 10 days. Just wanted to give you all a heads up.
https://www.allhiphop.com/ti
Inside Mike Tyson's deserted Northeast Ohio mansion
http://www.wkyc.com/story/news/local/northeast-ohio/2015/03/30/johnny-joo-mike-tyson-mansion-pictures/70702382/
(More Pics in link)
SOUTHINGTON, Ohio -- An abandoned mansion stands in rural Trumbull County. It is a larger-than-life structure for a larger-than-life person. In the 1980s, it was home to professional boxer Mike Tyson.
Local photographer Johnny Joo says he recently had permission to take photographs inside of the abandoned estate. He also recorded an interview with the home's current owner, who plans to turn it into a church.
Tyson, now retired, chose the location in order to be closer to boxing promoter Don King's facility in Orwell.
In a post on his website, Johnny details the house's large pool, chandeliers and tiger print carpet.
Joo's images of the Tyson mansion have also picked up national steam on TMZ's site.
You can see more of Johnny's work on his website: ArchitecturalAfterlife.com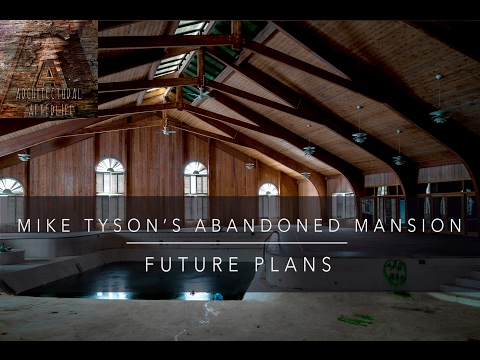 https://www.youtube.com/watch?v=TDbtOVb7FI0
Comments