What's up everyone. We are doing a contest with T.I. and we are giving away $1200 a day for the next 10 days. Just wanted to give you all a heads up.
https://www.allhiphop.com/ti
The Official Edit/Ether/Roast/Make Fun of/🤬 On/Post Gifs of Disrespectful Neeghas Thread (TM)

Busta Carmichael
IC Hall Of Famer, LOT
Members, Moderators
Posts: 13,160
Regulator
🤬 Joker auditioning for Kidz Bop: the Brokebacc edition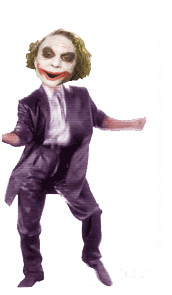 An axe kick to the head is what u need
This discussion has been closed.