What's up everyone. We are doing a contest with T.I. and we are giving away $1200 a day for the next 10 days. Just wanted to give you all a heads up.
https://www.allhiphop.com/ti
Brown eyes blue eyes experiment/Heightism/Innoculating racism
This is long, but it was so damn interesting and intriguing to see my life played out in a classroom study by whites that it almost brought tears to my eyes to have to watch it, then it made me laugh cause i could identify with so much.
Anyway, like i said, it's long, but it was interesting.
This is something I think every single black person (even those who refuse to acknowledge racism directly effects them) and minority can identify with, seen from a WHITE person's perspective.
Interested to hear people's views, if anyone can take watching the entire thing.
My rant:
My personal experience was and in many ways still this:
-Blacks who refuse to see these things happening to themselves and other blacks or women.
-Many times whites really demand a black play a role (preferably of a popular black tv or entertainer) and character of someone they are familiar with in order to be around them. If you didn't know this is what you are doing then they will quickly tell you "you remind me of that guy from.....". If you don't fit any of their stereotypes then they simply won't hang around you or "let" you hang around them. And who the 🤬 cares?? Nobody, but honestly, everyone at work or in school wants to socialize and this 🤬 exists and will get on ur nerves.
-You won't be THAT guy or a leader around them. It can't happen, it won't. Unless you are joking in a slang type way or using black culture in a white acceptable way along with white culture type ways of talk "like" "so" "really?" "dude" then you will be ignored.
-Who you are as a personality around blacks will not translate to their interpretation of you when you are around them.
You will quickly find out you can act the same, but people will tell you two totally different opinions they have of you and react "totally" different to you......if....they react at all.
-Whenever something resembles a black person, you get called on for opinion or referred to. Let them play country music, let them play The Black Keys, then let Bruno Mars come on and suddenly your name is called out and you're looked at.
-In a class room full of whites, the teacher will always have mercy and pity on you that is displayed as she allows you to talk. She always will re-interpret what you say for others, because she feels others don't understand you and that you are not articulate enough to be understood
-Whites do not listen to you unless another white speaks for you. If you come up with a good idea, it is perceived as "okay, but you don't see the big picture or both sides, what you have to see is...." is what will be said. Also you are ALWAYS the one who will be talked to or at. Nobody takes orders from you or listens to you as a leader.
As a result, to be heard, you first have to tell a white person your idea and then they will repeat to the group what you say and then you have to hope that white person will give you credit publicly enough until the group later learns to respect you.
-Leaving out all the arguments, fights and 🤬 that has to be done to demand respect when it's not given.
-Ultimately, after so many of these experiences for over 20 years, I just deal with colored people when it comes to socializing. Why the 🤬 care about anyone that is determined to not see me?
B/c until my side hustle makes enough money for me to get the 🤬 away from them I'm making a choice to deal with them. So I,like many of you will or do, deal with it.

Don't know how it went to height on youtube, but I watched the one's one Short men and it was pretty good too. 🤬 up, but interesting.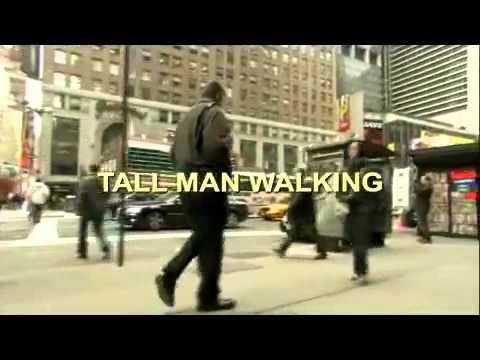 http://abcnews.go.com/Health/MensHealthNews/story?id=8347950
Comments