What's up everyone. We are doing a contest with T.I. and we are giving away $1200 a day for the next 10 days. Just wanted to give you all a heads up.
https://www.allhiphop.com/ti
President Uhuru Kenyatta VS. President Obama - 🤬 Rights Edition

Obama clashes with Kenyan president over 🤬 rights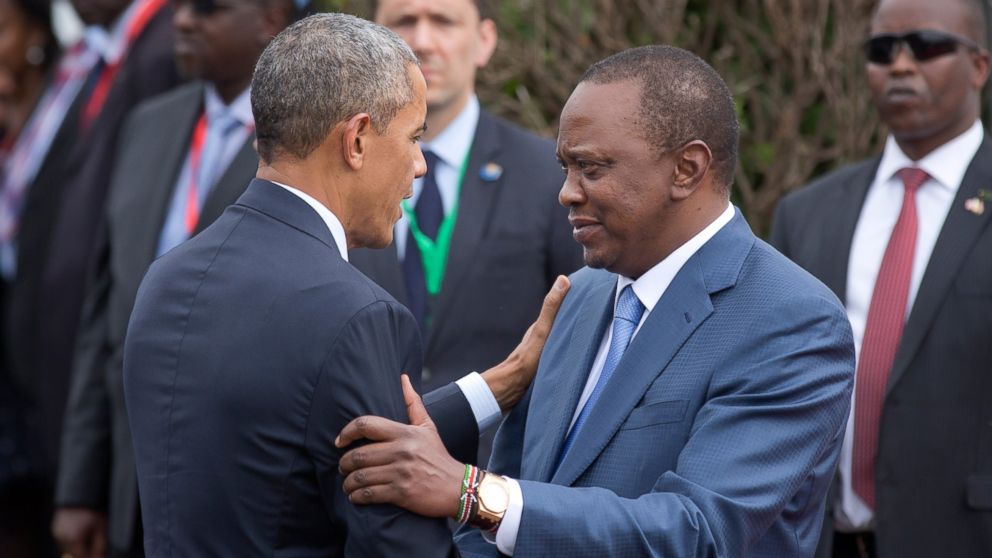 Barack Obama says "bad things happen" when countries don't accept their citizens' right to be homosexual
Barack Obama, the US president, has directly challenged his host Uhuru Kenyatta, the Kenyan president, on the issue of 🤬 rights, suggesting that "bad things happen" when countries don't accept their citizens' right to be homosexual.
Mr Obama said that as an African-American, he was "painfully aware" of what it was like to be treated as a lesser citizen in law in his own country and that such discriminatory policies ended up on the wrong side of history.
"When you start treating people differently, not because of any harm they're doing anybody but because they're doing different, that's the path whereby freedoms begin to erode, and bad things happen," Mr Obama told reporters at State House in Nairobi.
"And when government gets in the habit of treating people differently, those habits start to spread. I am unequivocal on this. The idea they are going to be treated differently or abused because of who they love is wrong, full stop."
But Mr Kenyatta, who was warned by senior members of his party not to comment on the issue in the run-up to Mr Obama's historic visit, insisted 🤬 rights in conservative Kenya was a "non-issue".
"We share so many values, our common love for democracy, entrepreneurship, value for families. But there are some things we must admit we don't share, our culture, our societies don't accept," he told a frowning Mr Obama.
"It's very difficult to impose that on people that which they themselves do not accept. For Kenyans today the issue of 🤬 rights is really a non-issue. We want to focus on other areas that are day-to-day living for people."
Clever. Get a "black face" in office to promote that stuff to Africans.......
Comments