What's up everyone. We are doing a contest with T.I. and we are giving away $1200 a day for the next 10 days. Just wanted to give you all a heads up.
https://www.allhiphop.com/ti
#BlackLivesMatter meets Hillary Clinton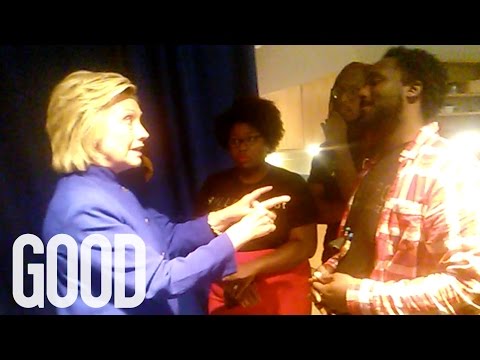 https://www.youtube.com/watch?v=1eCraUvIq-s
Clinton agreed to talk with the Black Lives Matter representatives after the forum, and while the activists described the meeting in subsequent media appearances, footage of the discussion was not released, until now. On Monday night two of the activists, Daunasia Yancey and Julius Jones, appeared on MSNBC, and GOOD Magazine posted two videos that show how Clinton responded when challenged on her response to the movement, and the Clinton administration's role in promoting mass incarceration.
The exchange centered on the 1994 Violent Crime and Law Enforcement Act, the largest crime bill in history, which included $9.7 billion in funding for prisons. The First Lady helped lobby Congress to get the bill passed, and as GOOD notes, during the Clinton years the number of inmates in federal prisons almost doubled.
http://nymag.com/daily/intelligencer/2015/08/video-hillarys-meeting-with-black-lives-matter.html
They finally meet, Clinton gives her the politrick answers per usual.
The black establishment are lining up to get theirs in a potential Clinton Admin after getting cold shoulder from BHO for 8 years. Sickening imo.
Comments