What's up everyone. We are doing a contest with T.I. and we are giving away $1200 a day for the next 10 days. Just wanted to give you all a heads up.
https://www.allhiphop.com/ti
Meet 'El Compa 🤬 ', Compton's Very Own Black Mariachi

S2J
Members
Posts: 28,458
✭✭✭✭✭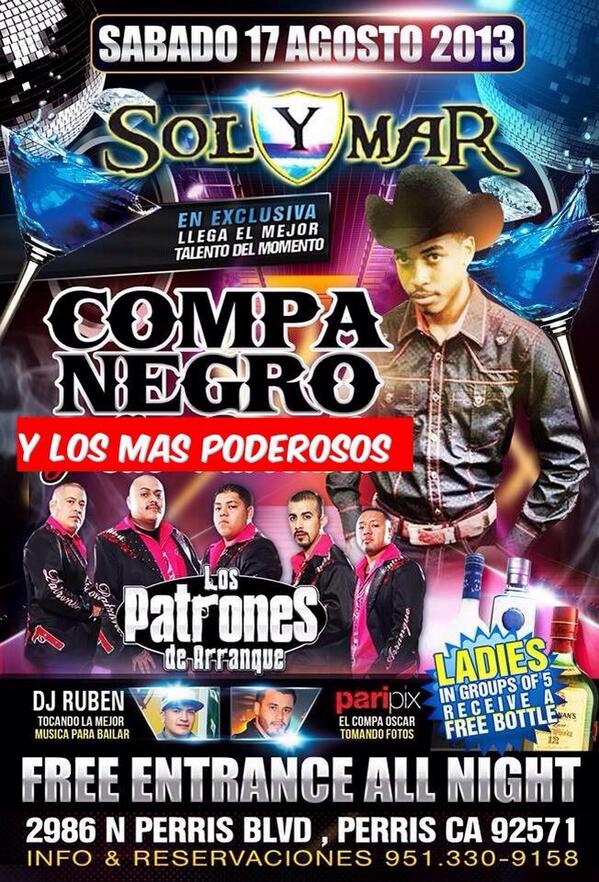 Rhyan Lowery is a 19-year-old African American from Compton, but he grew up listening to Mexican regional music — corridos, banda and cumbia. So it's no surprise he loves some of those signature sounds.

"The accordion — it's amazing what they can do with the accordion, and what sounds you can get from it. Also, the tuba and the Charchetta, it's awesome! I guess that's what draws me to it," he says.
But the music wasn't the only draw.
"I love Mexican women," he says. "And Mexican women, they dance banda and cumbias and Norteñas. Music is the key to the heart so if I'm going to win the heart of a Latina, I have to do my homework."

But Lowery says when he was growing up, his African American friends didn't understand his love of all things Mexican. They'd say "what are you doing? You're supposed to be singing rap and hip-hop. Why are you hanging out with the Mexicans, those are the enemies," he recalls.
Lowery says he'd tell them, they're not enemies — they're my friends. "Because of that, in 9th and 10th grade year, I had like no black friends. No one wanted to hang out with me, because they were embarrassed that I would sing and hang out and speak Spanish."

A couple years ago, one of his high school friends started calling him "El Compa 🤬 ," which means "my black friend."
And it stuck.

El Compa 🤬 got discovered the way a lot of young talent gets discovered these days. His manager, Antonio Lopez, saw a video of a 16-year-old Lowery singing a capella on YouTube.

That was three years ago. This past May, El Compa 🤬 appeared on the LA-based TV show, "Tengo Talento Mucho Talento," (I have Talent, A lot of Talent). He came in third.


He sings a tune, "🤬 Claro," written by his manager Lopez, with lyrics that translate as: "I'm black, of course, African American, heart and soul of a Mexican."


"Look what I've started. I've made something like Obama, he's the first African American president. Well, I'm the first African American in the 'Regional Música Mexicana.'"
http://www.pri.org/stories/2015-10-20/african-american-compton-rising-star-mexican-music-scene
Comments