What's up everyone. We are doing a contest with T.I. and we are giving away $1200 a day for the next 10 days. Just wanted to give you all a heads up.
https://www.allhiphop.com/ti
PARENTS WERE KILLED BY POLICE WHILE SLEEPING IN A CAR

MasterJayN100
real niggaz move in silence
Somewhere in this Big Ol World
Members
Posts: 11,845
✭✭✭✭✭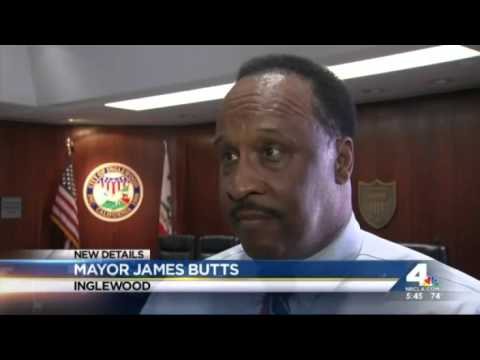 Marquintan Sandlin, 32, a single father of four daughters, and Kisha Michael, 31, a single mother of three sons, were killed by police while sleeping in their car.
Like any parent. at times, you need a break from your children. The devoted parents, Marquintan Sandlin and Kisha Micheal arranged for family members to watch their children as they went out for a date. No one imagined that they would be killed by the police.
Apparently, officers received a call that a suspicious vehicle was parked on Manchester Boulevard around 3:10 am in Inglewood, California. When the police arrived, officers asked the victims to exit the car. Feeling threatened, police opened fire on the couple killing them. Now, the families want to know why and they are outraged because the police are not giving them answers
[img]
http://www.gannett-cdn.com/-mm-/1617756645cd53588f08f733dd136e8327d7b7ac/c=245-0-4012-2832&r=x404&c=534x401/local/-/media/2015/02/28/USATODAY/USATODAY/635607179037628713-
🤬 -0132.JPG[/img]
According to NBC Los Angeles, Mayor James Butts mentioned in a press conference that officers attempted to rouse the victims in an attempt to deescalate the situation.
"Obviously at some point they were conscious because somebody felt threatened," said Butts, a retired law enforcement officer who previously had served as police chief in other cities. He said it is important for police to finish their investigation, and verify facts, before commenting further.
The family members don't believe that Micheal or Sandlin had weapons. Was it possible that the victims didn't hear the police because they were sleep? While both victims had brushes with the law, family members say that were devoted to their children and staying on a positive path. Sadly, there are children who now have to grow up without their parents.
What I don't understand is why deadly force had to be used? The victims' families don't understand why deadly force was used as well and they want answers. I do too.
Our thoughts and prayers are with the victims' families
http://www.nbclosangeles.com/news/local/Inglewood-Officer-Involved-Shooting--369574341.html
Comments