What's up everyone. We are doing a contest with T.I. and we are giving away $1200 a day for the next 10 days. Just wanted to give you all a heads up.
https://www.allhiphop.com/ti
Curren$y & Sledgren "Revolver" EP & Short Film, Cover Art & Tracklist
jee504
Members
Posts: 6,945
✭✭✭✭✭
Curren$y and Sledgren have released their Revolver EP and short film.
The music is interwoven into a short film written and directed by longtime Curren$y collaborator CJ Wallis. Revolver features Curren$y rapping on six new track from Taylor Gang producer Sledgren.
The film co-stars Jet-Life members DJ Duffey, Cornerboy P, Mr Marcelo and Mousa Hamdan, as well as T.Y., Young Juvie & Lil Soulja Slim.
The Revolver cover art and tracklist, with the time at which they appear in the film, are as follows, as is the film.
01:14 | Everyday Thangs (Instrumental)
05:17 | Papers
08:38 | Scanners
11:33 | N.F.A.C
17:14 | Money On The Floor
19:58 | Running
21:59 | Everyday Thangs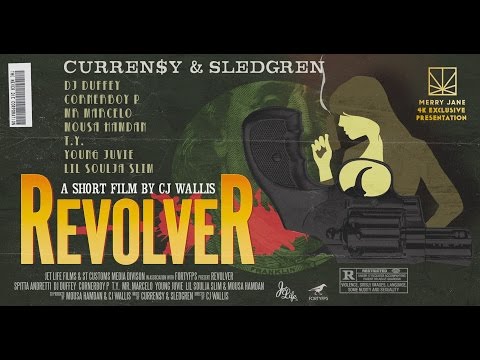 Comments