What's up everyone. We are doing a contest with T.I. and we are giving away $1200 a day for the next 10 days. Just wanted to give you all a heads up.
https://www.allhiphop.com/ti
NEW: Joe Budden- Making a Murderer Pt 1 (Drake/Meek Diss)
i ro ny
Members
Posts: 8,459
✭✭✭✭✭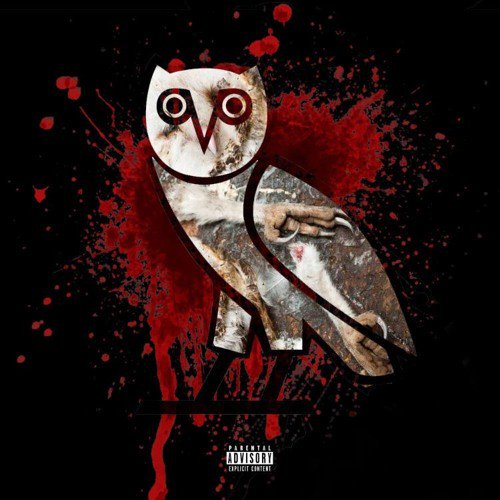 [Verse 1: Joe Budden]
I'm right here per your request, now you stuck in them shoes
No alliances with Meek, it's still 🤬 him too
Before we start, to the fans, I'm uncomfortable too
Stuck in the booth feelin' like y'all cause I got love for the dude
But now my phone blowin' up, they're like what I'm gonna do?
Show the world you shouldn't poke a man with nothin' to lose
All of this just because I wasn't in love with his Views
Whatever happened, I just know they got me 🤬 ' confused, hey
[Interlude]
Mic check, mic check
One two, one two
Wait a minute!
Drake: I'm happy, I'm honored... I'm, I'm, I'm honored to be around you, man
Joe Budden: Yo c'mon, c'mon, c'mon, c'mon, c'mon, c'mon, c'mon
Drake: Okay so I can't be honest on your network here? I can't be honest to your fans and say I'm honored to be around you?
Joe Budden: It ain't an honor to be around me!
Drake: We all used to listen to you so I don't even... you need to learn how to take compliments. Don't say that in vain, he's one of the best. You know that, right?
Other Person: What up? What up?
Drake: I said don't say it in vain, you know he's one of the best
Other Person: Nah it's all love
Joe Budden!
[Verse 2: Joe Budden]
Look, enough of the sentimental 🤬
Cool if you into that
🤬 all of these subs, who they intended at?
I won't believe it's me without forensic facts
They don't normally mention Black when pennin' their raps
But then I listen back, I heard a pinch of sass
Tender ass Teddy come around, he gon' get pinned to grass
I come around with every inch of the mag
I'm a wordsmith forreal, you thought Quentin was bad
You made me proud, lad, but it seems my child mad
With all the clout that he grabbed, it's still doubts from his dad
Look, this ain't promotional, you just emotional
No doubt you got Starbucks, with all that Joe in you
I part his reign lightnin' fast, just what Joseph do
A black cloud all over the 6, check the overview
You're so indirect, 🤬 wasn't real clear
Either Jimmy actin' or he really miss a wheelchair
What he don't know is we the most kindred of souls
I should've did this two Kendricks ago
He wanna sing? Well let's get into the show, hence my role
For Jodeci, Boyz II Men, we at the end of the road
I figure he's that close to his death to know the reaper
In fitted sweats with old sneakers, the flow ether
Gassed cause he KO'd Omeeka, no Joe's deeper
Quick to put extension on singer, that's Moesha
Nothin' 'bout Rick slick, but show of the Caesar
My crust from the same old pizza as Mona Lisa
So how you callin' out the lyrical 🤬 ?
Your face light up when you see me, talkin' Miracle Watts
Cause your words ain't sayin' a thing
I killogram without weighin' a thing
🤬 you baitin' a king
Tell you the way that Golden State say to it's team
Aubrey you gotta make a shot, you wanna play on the wing
[Hook: Andrea Martin]
Dem a call me a murderer
I never duck, just spray
I'ma never miss mi aim
Dem a call me a murder
There's some truth in that saying
Dem a call me a murder
Nobody seen nothing, nobody seen nothing
What I see, ayy
[Verse 3: Joe Budden]
Look here, I just spit the facts, raging aristocrat
Shooters heard them words, wanna get rid of that
When they roll up, bet dude won't wanna live his raps
He'll see the 6 upside down and wanna switch it back
Wrath of a 🤬 sinner
I'm too real, I bet your star's tender
I bet a mil', I'll bet a star tender
But since the OG's Hov, here's what I wanna know
If ain't no real 🤬 allowed the 🤬 would I wanna go?
That's thinkin' back to Jay, now let's get back to Drake
Both too big to respond to all I have to say
Still with all their success and all their accolades
The universe makes it so they come right back to me
Here's a reminder that we go way back
I mean um, you know for me the kid is practice, Hova
I make these words flip as if they practice yoga
Okay practice over, back to Blacklist, Hova
Nothin' personal, this Red Reddington
Shawn, I don't work for you, still I'm doin' the work for you
Payback, wire his jaw, reimbursin' you
Metal all behind his face, Sprite commercial you
Might have made a mistake out of this one
Can't Bell Biv Devoe your way out of this one, nah
So, warn your damn campaign that hammers rang
I just bought a New Edition, you can't stand the rain
Y'all say this soft 🤬 hard and that, I can't explain
Y'all think he's soul for real, I see candy rain
So Aubrey when you sub real MCs, you get murdered
And since you signed to five guys, makes you a burger
[Hook: Andrea Martin]
Dem a call me a murderer
I never duck, just spray
I'ma never miss mi aim
Dem a call me a murder
Nobody seen nothing, nobody seen nothing
What I see, ayy
[Interlude: Joe Budden]
Real quick, I don't wanna talk too long. I think you misconstrued the boundaries of this relationship and this friendship. Which in return, has caused me to do the exact same thing. I don't understand how you 🤬 , and how you in particular, how you can 🤬 shorty and I dap you and say you a real 🤬 , and I critique your album and all of a sudden we sensitive. I don't understand how you new 🤬 work. Maybe I'm out of touch with the rules of today's society. I'm clearing all that. Now let me paint who I am before I allow another 🤬 to do it for me
[Verse 4: Joe Budden]
I'm from the school of 🤬 don't get me punch 🤬
Maybe it's different in the city you come from, look
I'm from the school of these hoes belong to everybody
No celeb exempt, goes for everybody
So when I seen you 🤬 shorty, not a bitter bone in me
I ain't think of how to handle the plan
Said I'm aware, have fun, understand that it's, fam
Told that to you and not her, that's just the man that I am
My 🤬 , kids got no respect
Odd cause you called me for the hoe check on every hoe you checked
That makes sense, bad 🤬 , that's what Joe do best
And I's the man 'round these parts when they ain't know you yet
Which kinda makes me your OG in Toronto
And I ain't charge once, that's for free in Toronto
I'm unsure how that came to be in Toronto
🤬 I don't even be in Toronto
When it rains it pours
All that means, dog, get please get a poncho
Subs fell short like a free throw from Rondo
So rude, he 🤬 , so mean with all the Budden threats
As soon as we shoot at King, Demarcus Cousins' next
This 🤬 is truly a movie
You started a trend bein' a groupie for groupies
🤬 , I had Bria in the coupe and out her way
Before you ever wrote an interlude about her
So who you playin' with, clown
I'm first shift at the bars, so only means I already made them rounds
They say that he the best MC and best flow'er
He cook better than me but you love my leftovers
Fire the 🤬 shot, the fire still hot
Word to your Versace velours that Kyra still got
You playin' chess with the chrome of the pump
Let it blast, checkered past, shoulda known from the jump
It's whatever you wanna roll, executives got your soul
Sedatives, I'm repetitive with those records, show for
Regular Joe, sellin' records was never the goal
I never sold records, I kept records of what was sold
Might have made a mistake out of this one
Day's long, can't Trey Songz your way out of this one
So don't worry yourself, and before I go
🤬 a record label, I appear courtesy of myself, Joe
This discussion has been closed.