What's up everyone. We are doing a contest with T.I. and we are giving away $1200 a day for the next 10 days. Just wanted to give you all a heads up.
https://www.allhiphop.com/ti
Lil Wayne Signs Terrance Ferguson To His Young Money Sports Agency
2 letters YM Carter 5 coming soon
After signing Reggie Northrup to his Young Money Sports agency a few months ago, Lil Wayne has now added another hot prospect to his empire – Terrance Ferguson.
Weezy, who can be seen with Terrance in the picture above, will be handling the 18-year-old's marketing and branding after the NBA prospect announced he will be skipping college to go straight into playing professional basketball in Australia.
Ferguson also did an interview with TMZ, which you can watch below, that included him discussing why he signed to YMS, what his plans with Tune are, and taking YM artist Stephanie Acevedo to prom!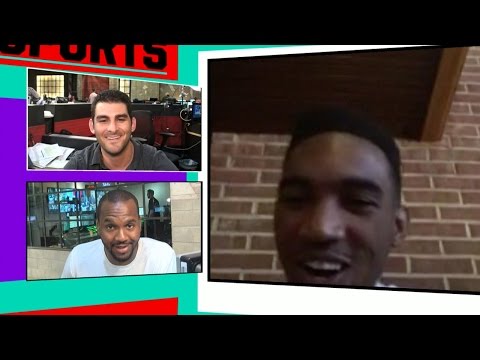 Read more at
http://www.lilwaynehq.com/2016/07/lil-wayne-signs-terrance-ferguson-to-young-money-sports/#LLtX15I8dtschO4X.99
Comments