What's up everyone. We are doing a contest with T.I. and we are giving away $1200 a day for the next 10 days. Just wanted to give you all a heads up.
https://www.allhiphop.com/ti
Video: Soulja Boy Details Shooting A Thief Multiple Times During An Attempted Home Invasion Robbery.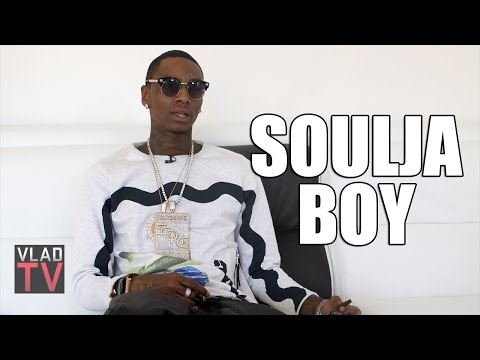 Soulja Boy recently sat down with VladTV to detail what happened when several people broke into his Atlanta mansion following the release of his second album.

He talks about shooting one of the men, even after realizing that he knew him.

"I'm in the studio listening to some beats. All I hear is [a loud noise]. I instantly stopped the music. My partner say 'Who the f*ck in this crib?' Arab passed me the pistol. I look through the door. I see like 3 or 4 n!ggas running through the crib ... all black masks on," Soulja says. "One n!gga run to the front door. I hop out and start shooting. Shot the n!gga. All the n!ggas run out the door. This n!gga [I shot] on the floor. Walked up to this n!gga, take his mask off his head. Looked at him and saw who it was. I'm like, 'Damn.' Shot his 🤬 again. He screaming and 🤬 . I knew who it was."
Comments