What's up everyone. We are doing a contest with T.I. and we are giving away $1200 a day for the next 10 days. Just wanted to give you all a heads up.
https://www.allhiphop.com/ti
Hip-HopDX - Biggie Ain't The GOAT
achewon87
Mash Out Posse
Survivor Series '97
Members
Posts: 5,464
✭✭✭✭✭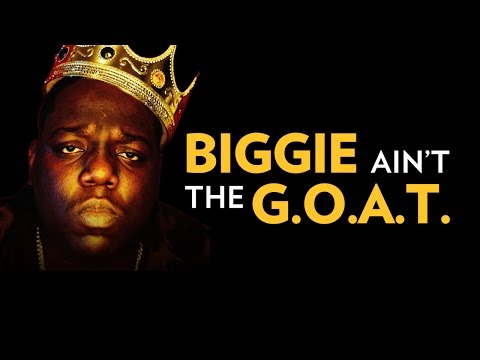 A barbershop conversation between Steve Stoute, Future, Ebro, James Harden, and Maverick Carter popped up on Instagram recently. The trendsetters debated whether the masses revered Jay Z's classic debut, Reasonable Doubt, when first released in 1996. According to Future, "Jay Z wasn't great when Tupac and Biggie were alive." The discussion inspired the final #DXBreakdown of 2016, where we celebrate Ready To Die and Life After Death, and argue why Biggie Ain't The GOAT.
Is the Notorious B.I.G. still the greatest ever? Share your thoughts in the Community Section below. Follow the discussion on all socials. #DXBreakdown
Produced, Written & Hosted by: Justin Hunte (
@TheCompanyMan)
Produced, Shot & Edited By: James Kreisberg (
@Ex_James)
Comments