What's up everyone. We are doing a contest with T.I. and we are giving away $1200 a day for the next 10 days. Just wanted to give you all a heads up.
https://www.allhiphop.com/ti
Zola Jesus - Okovi

Zola Jesus - Exhumed
When we last heard from Nika Roza Danilova, the music she was making as Zola Jesus was defined by its newfound confidence. "All my music up until now has been bathed in vulnerability, doubt, maybe sadness. I just didn't want that anymore," Danilova told Pitchfork in 2014. "I want to feel excited and I want to empower people." In the years following that interview, Danilova was forced to grapple with death, loss, and "several very personal traumas." They leave an indelible mark on "Exhumed," the thundering lead single from her new album, Okovi.
Danilova's discography is remarkable for its restlessness. The rusty, noise-caked ballads that stood out on her earliest releases were scrubbed and upscaled on EPs like Stridulum and Valusia before receiving a touch of classical grace on Versions. Her last album, Taiga, wasn't an unqualified success, but it still represented a step forward thanks to Danilova's poppy vocal melodies and luminous production. "Exhumed" is the first song she's made that weaves all of those sounds and approaches into one singularly uneasy ripper with martial strings, stately howling, and beats that start spitting and corroding. The product sounds like Yeezus crossed with Evanescence, a combination that sounds befuddling until you press "play." No listener worth having would wish Danilova pain, but her journey through personal hell has yielded the most powerful music of her career.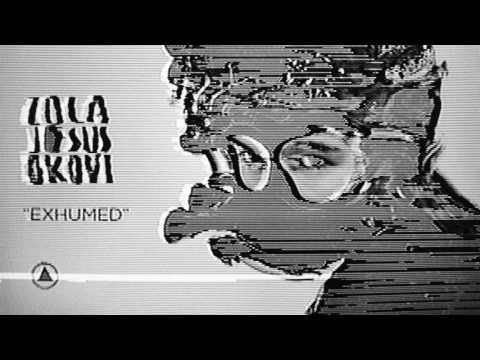 http://pitchfork.com/reviews/tracks/19173-zola-jesus-exhumed/
Comments