What's up everyone. We are doing a contest with T.I. and we are giving away $1200 a day for the next 10 days. Just wanted to give you all a heads up.
https://www.allhiphop.com/ti
Public Enemy - Nothing is Quick in the Desert (Album Thread)
jono
Right fist = power, left fist = unity
Members
Posts: 30,280
✭✭✭✭✭
Currently free on datpiff....
Nothing Is Quick In the Desert Track List
1. "Nothing Is Quick In The Desert"
2. "sPEak!"
3. "Yesterday Man"
4. "Exit Your Mind"
5. "Beat Them All"
6. "Smash The Crowd"
7. "If You Can't Join Em Beat Em"
8. "So Be It"
9. "SOC MED Digital Heroin"
10. "Terrorwrist"
11. "Toxic"
12. "Sells Like Teens Hear It"
13. "Rest In Beats Pts 1 & 2"
Listen here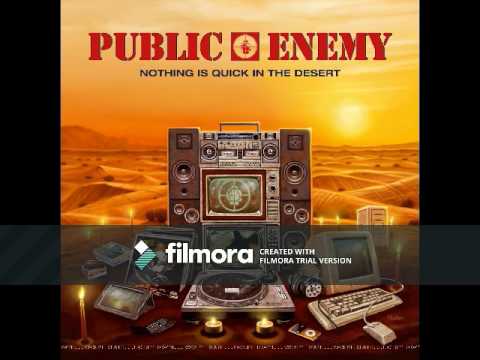 Comments