What's up everyone. We are doing a contest with T.I. and we are giving away $1200 a day for the next 10 days. Just wanted to give you all a heads up.
https://www.allhiphop.com/ti
Game Series face off Vol.10 Tomb Raider vs. Uncharted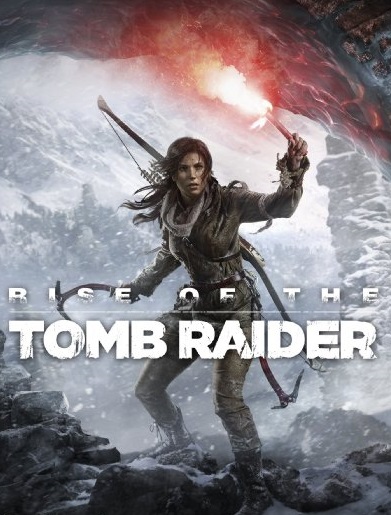 Tomb Raider, also known as Lara Croft: Tomb Raider between 2001 and 2007, is a media franchise that originated with an action-adventure video game series created by British gaming company Core Design. Formerly owned by Eidos Interactive, then by Square Enix after their acquisition of Eidos in 2009, the franchise focuses on a fictional English archaeologist Lara Croft, who travels around the world searching for lost artifacts and infiltrating dangerous tombs and ruins. The gameplay generally focuses around action-adventure exploration of environments, solving puzzles, navigating hostile environments filled with traps, and fighting numerous enemies. Additional media has grown up around the theme in the form of film adaptations, comics and novels.
Development on the original Tomb Raider game began in 1993. Its success prompted Core Design to develop a new game annually for the next four years, which put a strain on staff. The sixth game, The Angel of Darkness, faced difficulties during development and was considered a failure at release. This prompted Eidos to switch development duties to Crystal Dynamics, which has been the series' primary developer since then. Other developers have contributed either to spin-off titles within the series or ports of mainline titles.
Tomb Raider games have sold over 58 million copies worldwide, becoming one of the best-selling video game franchises. The series has generally met with critical acclaim, with the series being noted as one of the pioneers of the action-adventure genre. Lara Croft herself has become one of the most recognisable video game protagonists in existence, winning numerous accolades and earning places on the Walk of Game and Guinness World Records. Alongside being praised for pioneering female characters in video games, she has also been the subject of controversy due to her sex appeal being used for marketing.
Or
Uncharted is an action-adventure third-person shooter platform video game series developed by Naughty Dog and published by Sony Interactive Entertainment for PlayStation consoles. The series follows protagonist Nathan "Nate" Drake (portrayed by Nolan North through voice and motion capture) a charismatic yet obsessive treasure hunter who journeys across the world to uncover various historical mysteries. The main series began with Uncharted: Drake's Fortune released on the PlayStation 3 in 2007, followed by its sequels Uncharted 2: Among Thieves (2009), Uncharted 3: Drake's Deception (2011), with the final installment Uncharted 4: A Thief's End released on the PlayStation 4 in 2016. A prequel, Uncharted: Golden Abyss, was released for Sony's PlayStation Vita handheld system in 2011, followed by the card game spin-off Uncharted: Fight for Fortune in 2012. A standalone expansion to the series, Uncharted: The Lost Legacy, was released in 2017, with Chloe Frazer as the game's playable protagonist.
All four games in the main series have been widely credited by critics and video game publications for raising the standards of single-player video games, particularly with the series' second installment, Among Thieves, which is considered one of the greatest video games of all time. Reviewers have praised the games for their high production values, quality in storytelling, character design and animation, voice acting, realistic graphics, technical innovation, music score, gameplay mechanics, and delivering an enjoyably cinematic gaming experience to players. Critics have likened the series to Hollywood-produced action adventure films, particularly with the Indiana Jones films, and Tomb Raider, which helped pioneer the action-adventure genre in video gaming. Before the release of Uncharted 4, the series had sold over 28 million units, with the fourth installment becoming the highest-selling in the series with over 8.7 million copies sold. The critical and commercial success of the Uncharted games have been pivotal to the success of PlayStation during the seventh and eighth generation of video game consoles, and has helped elevate Naughty Dog's reputation to a highly respected video game developer in the industry.
Haven't done one of these in a while.
Game Series face off Vol.10 Tomb Raider vs. Uncharted
19 votes
Comments