What's up everyone. We are doing a contest with T.I. and we are giving away $1200 a day for the next 10 days. Just wanted to give you all a heads up.
https://www.allhiphop.com/ti
Good Morning. I hope all is good in your reality cuz for others....its slavery in libya
2stepz_ahead
Who I am is Complex, What i am, simply put. I'm a Threat
walking out the lions den
Guests, Members, Writer, Content Producer
Posts: 32,324
✭✭✭✭✭
News of Libya 'slave market' stirs controversy
http://www.presstv.com/Detail/2017/11/19/542703/Libya-slave-markets-African-Union
News of black men being put on sale at a Libyan "slave market" has drawn outrage from the African Union (AU) and triggered violent protests in Paris.
Guinean President Alpha Conde, who is also the chairman of the AU, demanded on Friday that the "despicable trade" be stopped, the slaves be set free, and the perpetrators be put on trial.
The outrage was sparked by a CNN report showing footage of a live auction in Libya where black youths were being sold for hundreds of dollars to buyers as farmhands.
"These modern slavery practices must end, and the African Union will use all the tools at its disposal," Conde said.
The black youths on sale in Libya are generally African asylum seekers from nations such as Guinea, Senegal, the Gambia, Mali, Nigeria, and Niger. Media reports say many of the asylum seekers end up in the wrong places and lose their freedom to gangs that are either led or are in cahoots with human traffickers.
The asylum seekers-turned-slaves had sought to cross through the country and travel over the Mediterranean Sea to Europe, where they sought to ultimately settle.
Libya has opened an investigation into the slavery report, saying it would free the slaves, according to the CNN.
"A high-level committee has been convened encompassing representatives from all the security apparatus to oversee this investigation," said Anes Alazabi, an official with the internationally-recognized government of Libya's Anti-Illegal Immigration Agency.
"Priorities of the investigation are not only to convict those responsible for these inhumane acts, but also to identify the location of those who have been sold in order to bring them to safety and return them to their countries of origin," said the Libyan official.
Libya has been in a state of near chaos since 2011, when its long-time dictator, Muammar Gaddafi, was ousted, and rival militia groups and factions started vying for power and territory.
Protest in Paris
In related news, protesters carrying signs reading "No to slavery in Libya," gathered in front of the Libyan Embassy in Paris on Saturday to protest the practice of slavery.
The protesters, chanting "Free our brothers," then marched toward the Champs-Elysees, where they were cut off by riot police.
Clashes broke out as security forces moved to disperse the protesters, firing tear gas into the crowd. Police said the protest was unauthorized. One person was arrested.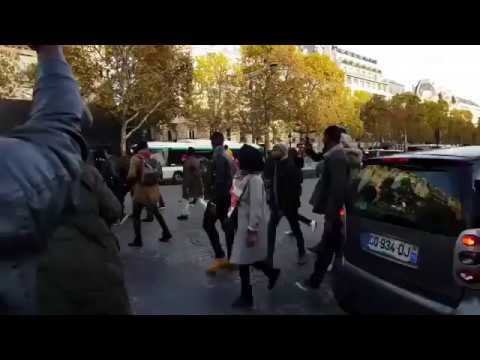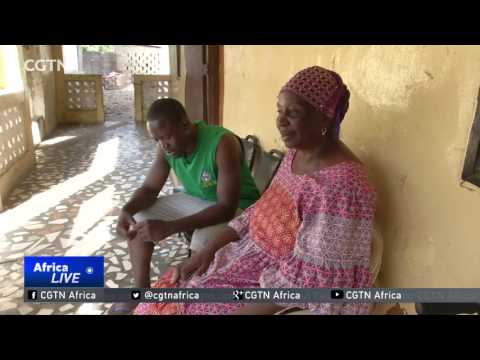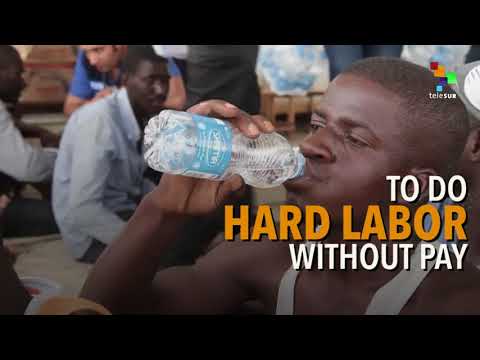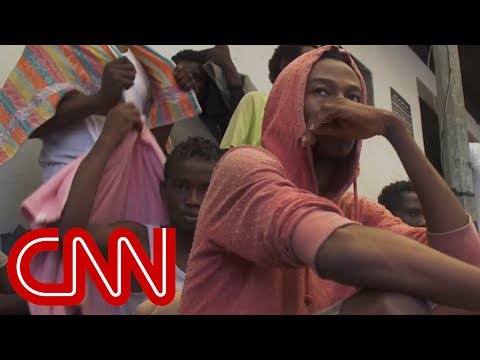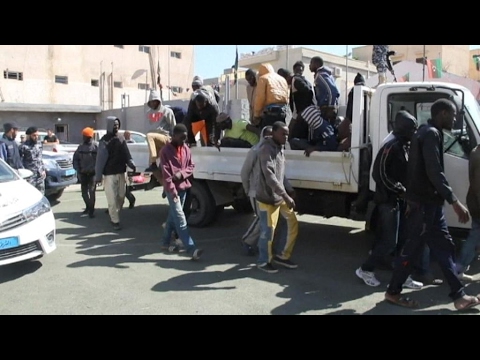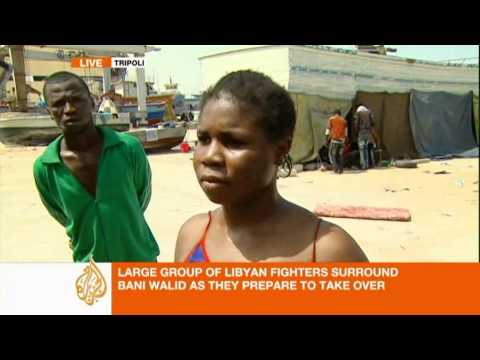 Comments