What's up everyone. We are doing a contest with T.I. and we are giving away $1200 a day for the next 10 days. Just wanted to give you all a heads up.
https://www.allhiphop.com/ti
11-year-old Michigan girl held at gunpoint, cuffed by police
GRAND RAPIDS, MI - Police Chief David Rahinsky said officers should have exercised discretion rather than handcuff an 11-year-old girl.
Police body-camera images of the girl being taken into custody were "disturbing," and showed the need for change in policing, Rahinsky said Tuesday, Dec. 12, in a press conference at police headquarters.
"It's a discredit to the way the community's being served."
Rahinsky was trying to set up a meeting this afternoon with the girl's mother, Whitney Hodges.
She told MLive and The Grand Rapids Press that her daughter, Honestie Hodges, a fifth-grader, was traumatized last week when she was handcuffed, patted down and put into a patrol car.
The mother and another relative were also taken into custody before they were released.
Mother says daughter, 11, was 'traumatized' when handcuffed by police
Police went their house on Dec. 6 looking for Carrie Manning, the girls' aunt, who was suspected of stabbing another family member that day. She was not at the home.
The two Hodges and the other woman were released once police identified them.
http://www.wnem.com/story/37045965/11-year-old-michigan-girl-held-at-gunpoint-cuffed-by-police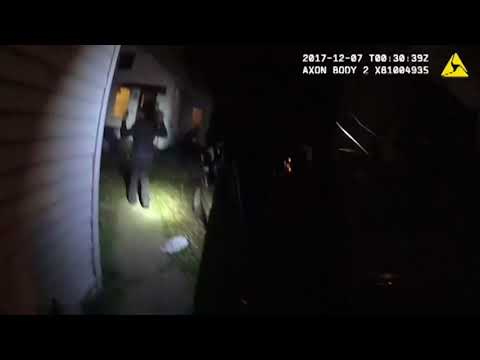 Comments