What's up everyone. We are doing a contest with T.I. and we are giving away $1200 a day for the next 10 days. Just wanted to give you all a heads up.
https://www.allhiphop.com/ti
Beat 4 Beat - 9th Wonder or Pete Rock
Fosheezy
AKA Flying Wonders the Diamond Mind
Members
Posts: 3,204
✭✭✭✭✭
Beat for Beat
I just got this thread idea I wanted to try out. Only one beat allowed per post, but post a beat from the other producer better than the beat in the post above yours. Instrumentals only please. You don't necessarily gotta start with their best work, just post something you think at minimum is a better beat than the previous posted. Almost like spades.
===========
(READ)
the main point of saying one beat per post is so that the beats posted fall in sequential order alternating between one Pete Rock beat and one 9th Wonder beat at a time, like a battle (In a battle they only get to play one beat before the other guy answer back with his beat.)
it doesn't matter who post the next one up, but whoever post first let that one ride till someone answer back with the next one after that..and each poster can contribute more than one beat in the thread, but let it only be one poster at a time keeping in mind that the beats must alternate between Pete and 9th. Again we posting a single beat by either Pete or 9th that is harder the previous beat posted, alternating back and forth between Pete and 9th beats.

I want to see if this can become a like an ongoing series...not sure how successful it can be..i'll have to make improvements as we go along
Also go ahead and vote while you at it.
I'm gonna start this off with a beat from Pete even though I think 9th is technically better than Pete at this point.
Pete Rock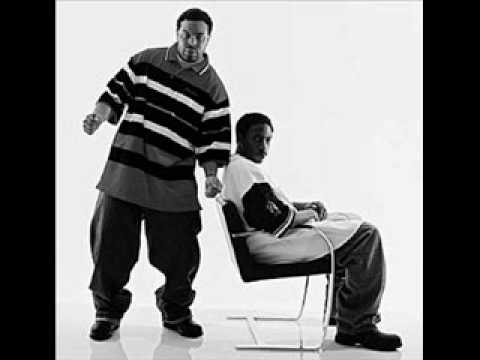 Comments