Forums
74.8K

Musical Conversation

62.3K

Collective Argument

3.5K

IC Talent Area

39.5K

Entertainment

357

Archives
What's up everybody! Just a quick message. We will be relaunching AllHipHop.com with the goal of keeping the community front and center. I have worked with Jamal and select moderators, to make sure The Illl Community's needs are being addressed as we evolve. We are encouraging you to use the new platform.
We will NOT be closing the current community, but we will be porting user data over to the new system over time, so please get used to using the new community!
We will be working on it every single day until it's exactly what you want!
Please feel free to join now, test, as we are in beta:
https://www.allhiphop.com
So when did "Illuminati symbols" turn bad?
Most of them come from Egypt, others are spread across the ancient world but all have one thing in common, they were never used as "evil, sinister, or dark" until this Illuminati craze started.
Lets start off the with the sun. Below are two examples, one is the symbol for Ra, the Egyptian Sun God, and the other a sun painted on a crazy guys forehead.
The first questions is obviously, What is the difference? Why or when did the symbol for Ra, which is above, start to have a dark meaning behind it? Outside of the explanation that Christians or Muslims believe worshiping other gods are wrong, I see no evil in having a symbol representing the element of life.
Next is, Udjat, or the eye of Horus. Again first is the symbol, and then the same thing in the Illuminati, for which I won't post because I'm sure all of you have one dollar bill or know what it is.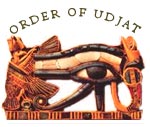 Now as I stated, this is the Eye Of Horus, it's meaning is healing and protection. So again, what makes this bad for the Illuminati to use? When did it go evil? Now some of you will claim, "Oh they use with a pyramid, so that means it's evil"
So Let's go ahead and examine the pyramid first before I continue
First off it wasn't a pyramid to them. Well in a sense it was but Egyptians seen the Primordial Mound, as a hill that rose from the sea of chaos. It was likely the inspirations for the pyramid, but again it holds no weight on the side of evil.
Now, like I said some will say when it has the eye attached it's bad, well no! The eye attached to the pyramid simply means the land is protected and healed under the watchful eye of Ra. Or God.
Now if people have no issue saying god is looking out for me, watching down on me, or what not, what makes your words any less evil that this symbolism?
Pt 2 Below