What's up everyone. We are doing a contest with T.I. and we are giving away $1200 a day for the next 10 days. Just wanted to give you all a heads up.
https://www.allhiphop.com/ti
Nelly's thoughts on why so many black women are single!

"This is just my opinion. I think some girls want the perfect guy. I'm not saying he doesn't exist, he just has to exist for you. It's not going to exist for society...and for you to say "this is the perfect guy".
"We interpret relationships wrong a little bit. Instead of 'Do we look right in society's eyes?', it should be 'Does he look right in MY eyes? Does he take care of me..make me feel special?' He may not be 6'2 broad shoulders and all that...but I've seen girls turn down a great guy because he doesn't look the part."
"Then you got the guys who look the part, but don't act the part. It's just about coming up with that balance. Society has also put us in a rut--either brothers are in jail...or don't like girls no more. To each his own."
He also threw in that women need to let a man be a man, but women are still everything to a man. Hmmm. Your thoughts?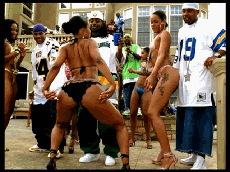 Comments