What's up everyone. We are doing a contest with T.I. and we are giving away $1200 a day for the next 10 days. Just wanted to give you all a heads up.
https://www.allhiphop.com/ti
"Pac was supposed to be on the best of both worlds not Jay" - R kelly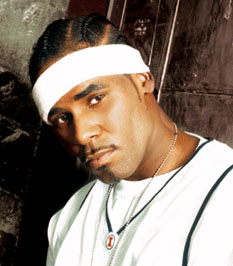 In this months issue of XXL, singer R. Kelly revealed the original idea for a 'Best Of Both Worlds' cd, was supposed to be a Kels/2Pac collaboration.

"Well 'I Wish' was basically about Tupac at first. I met Tupac in L.A.- the [Hotel Nikko], and he was rolling by in his drop-top whatever hot car. I seen him, and I yelled out, "'Pac! 'Pac!" He was driving by, rolling by himself. I'm like, 'This n**** got a lot of 🤬 to be rolling by hisself!" So we kicked it for a minute, I said "Dude, we need to do an album." See, The Best Of Both Worlds was for me and Pac at first. "I Wish" was gonna be the first song we were gonna do," Kels told the magazine.

I can't help but wonder what that album would have sounded like. One thing I am sure of is Pac would have killed that "I Wish" joint. It would have been a perfect song for his style of rapping.

So the question is, would you have rather heard a 2Pac/R. Kelly album instead of the one with Jay-Z?
Pac wouldve murdered this song
Comments