What's up everyone. We are doing a contest with T.I. and we are giving away $1200 a day for the next 10 days. Just wanted to give you all a heads up.
https://www.allhiphop.com/ti
Pase Rock: 🤬 As Usual (2003) Produced by Nujabes, HydeOut Productions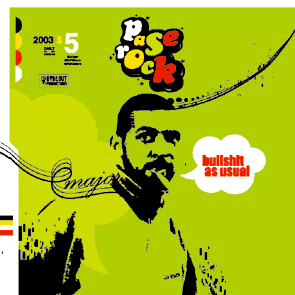 I was listening to Panacea's new release, 12 Step Program, last night. As the album finished, the next album was Pase Rock's 🤬 As Usual in my iTunes, to which I got with best intentions of giving it a listen, but it fell by the wayside.
About 5 tracks in, I was like 🤬 , this is a nice album. So I flip to my iTunes and see that it's the album I meant to listen to, produced by Nujabes, that I got about 3 years ago lol.
Anyways, truly, this is a great album. Pase Rock is a member of Five Deez, which include Fat Jon, but are a talented hip hop group, separated now in the region that they reside. Fat Jon for instance, now living in Germany. That said, Pase Rock is DJ'ing for celebrities now and also stated that there would be a sophomore LP from him, but it has no release date. With the death of Nujabes, my advice to Pase would be to go to Fat Jon for his beats, but this thread is about 🤬 As Usual, a great album that was touched by the great one, Nujabes.
Here are some of my favourite listens from first play through:
Also appears on 2nd Collection, but originated from 🤬 As Usual back in 2003.
Album-titled track (Production is too dope on this one):
Overall, a great album.
Anyone heard this? Thoughts?
Comments