What's up everyone. We are doing a contest with T.I. and we are giving away $1200 a day for the next 10 days. Just wanted to give you all a heads up.
https://www.allhiphop.com/ti
The trillest brother in any horror film ever
Fosheezy
AKA Flying Wonders the Diamond Mind
Members
Posts: 3,204
✭✭✭✭✭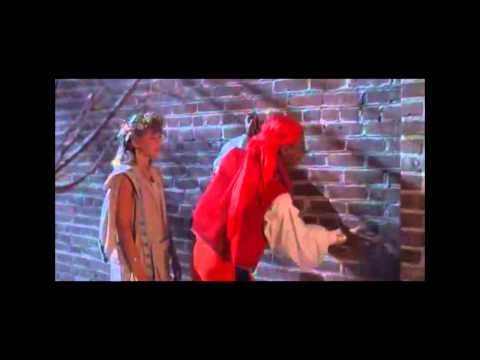 Let's take a break from all this political, controversial topic 🤬 and take some time to honor my 🤬 Roger in remembrance of childhood Halloween vibes of the late 80's early 90's, as we approach October.
S/O to whoever uploaded this vid to YT. He didn't include EVERY scene where he said some EPIC 🤬 lol, but I still applaud the effort.
Anyways, below is some time stamps. 🤬 Roger wasn't playing NO GAMES. lol.
1:20 - TELL EM! Or at least he tried to. But they wasn't hearing him. lol
1:40 - 🤬 got ZERO survival skills
1:58 - He came across Sal (i think that's his name)..the only other trill dude in this film. He Italian though so i understand. Roger left him in the dust tho.
2:20 - I don't like how he kept leaving Judy though. She probably would've gave him some if he wasn't so busy running from it all night
PAUSE THE VIDEO AT 2:28
- Now read this first before pressing play. Because this just take the cake. Just check out the utter boldness and grace of this swan dive out the window. In 2 seconds, 🤬 Calculated the Geometry of the dive angle, distance, velocity needed to plow completely through the window, and the rotation speed of the flip to be sure he land square on his back from the 2nd story. They need to build a monument of Roger just for this part in the movie. Where everybody walk up to it and discuss the excellence of this move. Play that.
2:50 - lolollllll. 🤬 was hollerin while climbing that barb wire. "Uggghhhhhhaahh. AAGHHHH!" He made it up too! lol
3:00 - He actually came back for Judy at the end. BRAVO! And because of Roger, they was the only two to make it out.
All the other friends dead. That's messed up!
Anyways, that's all I got. Let's give this man some props for his excellent, fear-driven bravery. 🤬 was TRILL in my book.
Comments