What's up everyone. We are doing a contest with T.I. and we are giving away $1200 a day for the next 10 days. Just wanted to give you all a heads up.
https://www.allhiphop.com/ti
german pop star found guilty of spreading 🤬

Miami6
Confirm Email
Posts: 1,290
"Shhhhhh, dont tell anyone but...."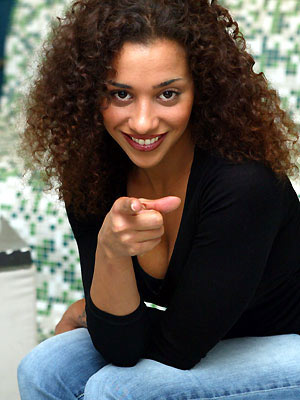 "you got the AIDS too 🤬 !"
Remember we told y'all about Nadja Benaissa, the woman who was on trial for infecting men with 🤬 ? Well, the verdict is in and a German court found her GUILTY.
A singer in a German girl band broke down into tears Thursday after a court convicted her but sentenced her to no jail time for causing 🤬 harm to her ex-boyfriend by having unprotected sex with him despite knowing she was infected with 🤬 .

Nadja Benaissa, 28, was given a two-year suspended prison sentence and 300 hours community service
after she was convicted in a Darmstadt administrative court. She faced a possible ten years behind bars.
The court ruled that Benaissa had infected a former boyfriend with the virus that causes AIDS by having unprotected sex with him.
Benaissa helped her case during the trial, which began Aug. 16, by acknowledging she had unprotected sex despite knowing she was 🤬 -positive and saying it was a big mistake.
"I'm sorry from the bottom of my heart," Benaissa said, adding that she had realized how much her ex-boyfriend was still suffering.
"I wish I could turn back time and make everything undone," she told the court. "But I know that he will never forgive me."
The man who claimed Benaissa infected him said they had a three-month relationship at the beginning of 2004 and that he got tested after Benaissa's aunt asked him in 2007 whether he was aware that the singer was 🤬 -positive.
Benaissa said she didn't tell anybody about her disease because she was afraid of the consequences – which she described during the trial as a "cowardly act."
During the trial, microbiologist Josef Eberle, who examined the viruses of both Benaissa and her ex-boyfriend, told the court "in all probability" the singer was responsible for infecting the 34-year-old man with the virus that causes AIDS.
Both were suffering from a very rare type of the virus that was first found in western Africa, he said.
Benaissa told the court she became addicted to 🤬 🤬 at 14 and that during her pregnancy at 16, she found out that she was 🤬 positive.
The Deutsche AIDS-Hilfe group argued her partners also carried a share of the responsibility for becoming infected, and criticized the verdict.
"If the responsibility for prevention is put entirely upon women and 🤬 -positive people, we are not recognizing the combined responsibility of two people," said spokeswoman Marianne Rademacher.
Comments