What's up everyone. We are doing a contest with T.I. and we are giving away $1200 a day for the next 10 days. Just wanted to give you all a heads up.
https://www.allhiphop.com/ti
Adrianne Palicki In Costume As Wonder Woman
Maximus Rex
Pulchritudo in Conspectu Regis
The Empreyan
Members
Posts: 6,354
✭✭✭✭✭
I really don't understand the instance on chagning the costume. Especially one as iconic as Diana's. Oh well, I guess it's another case of "executive producers and giant spiders".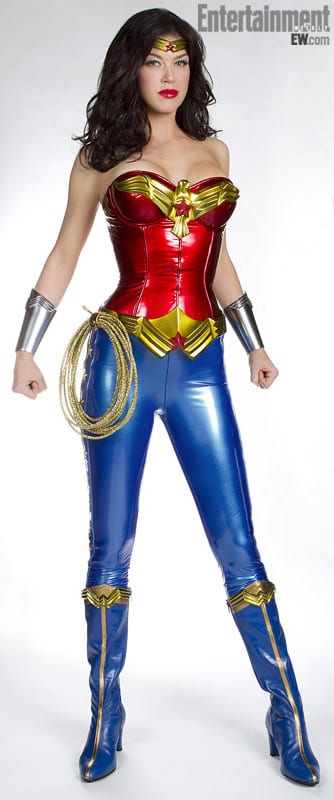 This is a straight up case of ambivalence. I neither like, nor dislike the cosutme. All I can say is this is a design I wouldn't have picked.
If I was going to change the costume, I would've did something along these lines:
One of the things that's always bother me about Diana in any of her incarnations is heer speaking voice. Diana spent her entire life on an island I would imagine that's somewhere in the Aegean Sea. Isn't it fair to say that Diana wouldn't speak English with an American accent? Shouldn't she have a Greek accent or speak English with an accent of somebody from that part of the world? I know what you're thinking, when leaving Themyscira the gods gave Diana the ability to speak English as a native American. 🤬 ! To retain some authencity to the character, I believe Diana has an sexy Greek accent.
New Frontier Amazonian armour would've been a viable option too.
Comments