Forums
74.9K

Musical Conversation

62.3K

Collective Argument

3.5K

IC Talent Area

39.5K

Entertainment

357

Archives
What's up everybody! Just a quick message. We will be relaunching AllHipHop.com with the goal of keeping the community front and center. I have worked with Jamal and select moderators, to make sure The Illl Community's needs are being addressed as we evolve. We are encouraging you to use the new platform.
We will NOT be closing the current community, but we will be porting user data over to the new system over time, so please get used to using the new community!
We will be working on it every single day until it's exactly what you want!
Please feel free to join now, test, as we are in beta:
https://www.allhiphop.com
Seems like women dont keep it real with other women before marriage
all my wife freinds are divorced and only like two are still married.
they was all over last night and basically all said the same thing. that no one told them what to expect before getting married. they was saying how ppl made it sound so much like a fairytale and happily ever after but it was far from that. They didnt expect to have to compromise so much.
they didnt expect to have so much expected of them.
one chick said she didnt think she should have to use all her money paying bills when he could have got a part time job on top of his job because a man is supposed to make his wife comfortable..
Another chick...didnt think she should have to help raise kids that was not hers...and she should not be expected to look at them like they were hers
another chick said...her husband expected her to have anal sex...but she wasnt having it because it was nasty and unhealthy and your ass get stretched out and cant hold bowels...and all this dumb shit.

it was really sad to hear...

but the funny thing is ...most guys before they get married has every man in the world either warning them to not do it or to double and triple check and then sleep on it and double and triple check the next day before the get married.
I know i had total strangers telling me to make sure its what i want to do. but ladies get mad at this shit saying the guy is hating or he'll forever be lonely.

So ladies, why don't yall keep it real with ya girls?
you have the dude who is naturally thorough -Alpha
you have the dude that wants to be thorough so he pretend to be Alpha -Beta
then you have the nigga who wants to hang with the first two to be seen and grab any dropped crumbs.- Omega
I am still struggling between blocks to get from the have nots to the have yachts and I won't be stopped.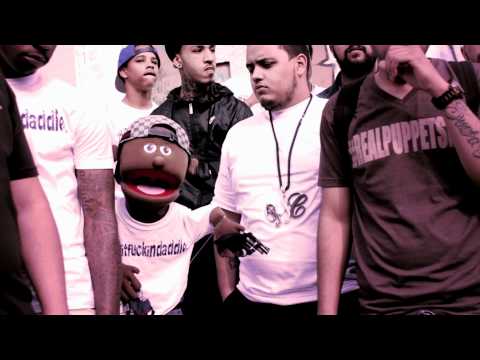 http://www.youtube.com/watch?feature=player_embedded&v=HhTZZdVbjio