Forums
74.9K

Musical Conversation

62.3K

Collective Argument

3.5K

IC Talent Area

39.5K

Entertainment

357

Archives
What's up everybody! Just a quick message. We will be relaunching AllHipHop.com with the goal of keeping the community front and center. I have worked with Jamal and select moderators, to make sure The Illl Community's needs are being addressed as we evolve. We are encouraging you to use the new platform.
We will NOT be closing the current community, but we will be porting user data over to the new system over time, so please get used to using the new community!
We will be working on it every single day until it's exactly what you want!
Please feel free to join now, test, as we are in beta:
https://www.allhiphop.com
3 YARD BOYS (Legendary NY Graf/Bombing Crew)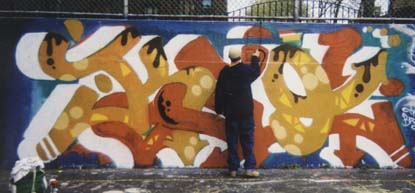 3 YARD BOYS

3yb started during the early '70s in the Three Yard in Harlem with members like JACE 2,
STAN 153 and ROME 150. 3yb expanded to all city during the mid '70s with writers like CLIFF 159, JESTER, PEACE 108,TEE, STIM among others. 3yb became quite possibly the most famous bombing crew ever. This crew had more true all city kings than almost any crew in history.

Other writers to put up 3yb were DUKE 9 , AFX2, DIABLO,TERO, IN, DEAN, SLAVE, DISCO, ROGER, CHINO 174, BEN 167, KODAK 2 and many others. As with other prestigious crews, 3yb fell victim to loose recruitment. Writers would put up 3yb because a friend of a friend of a recruiter said they could. This made it difficult to determine which writers had obtained legitimate membership.

In the late 1990s STAN 153 resurrected 3yb with contemporary talent such as KEO and others.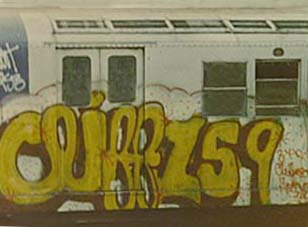 STAN 153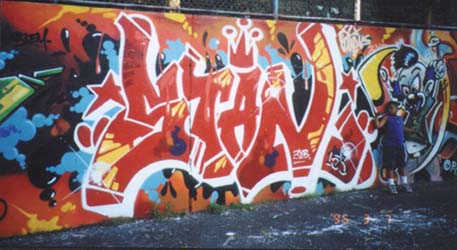 CLIFF 159
Your best rapper saying 'YES, MASSA', when they beat 'em - HELL RAZAH