What's up everyone. We are doing a contest with T.I. and we are giving away $1200 a day for the next 10 days. Just wanted to give you all a heads up.
https://www.allhiphop.com/ti
Girls jumping on trampolines!
Darth Sidious
..in the grim darkness of the far future, there is only war
Members
Posts: 2,507
✭✭✭✭✭
Are we running out of ways to look at Kate Upton's awesome 🤬 ? Sports Illustrated says
NO!!
http://news.yahoo.com/kate-upton-goes-zero-g-sports-illustrated-39-185938807.html
Kate Upton Goes Zero-G for Sports Illustrated's 2014 Swimsuit Issue
Swimsuit-clad model Kate Upton dives and floats, not in water, but through the air for a new spread in Sports Illustrated.
Upton flew on a Zero Gravity Corporation flight to model new bikini and one-piece fashions in weightlessness for Sports Illustrated's 2014 Swimsuit Issue, which hit newsstands today (Feb. 18). Upton's weightless experience shows what it might be like to model while in outer space, according to ZERO-G officials.
"The ZERO-G experience was really exhilarating for everyone involved," MJ Day, editor of the Sports Illustrated swimsuit issue, said in a statement. "We have been almost everywhere in the past 50 years with SI Swimsuit, but we have never done anything like this. It was certainly the most out-of-the-box shoot. Once again, Kate surprised us all with how she handled modeling in weightlessness." [Fun in Zero Gravity: A Weightless Photo Gallery]
In a video taken during the shoot on March 18, 2013, Upton can be seen floating through the air as photographers and the crew work to capture the model posing gracefully on the other side of the aircraft. The magazine unveiled the photos online and announced them via Twitter
@SI_Swimsuit
.
"One small step for swimsuit, one giant leap for mankind," someone adapting astronaut Neil Armstrong's famous words as he stepped on the surface of the moon for the first time, said at the end of the Sports Illustrated video.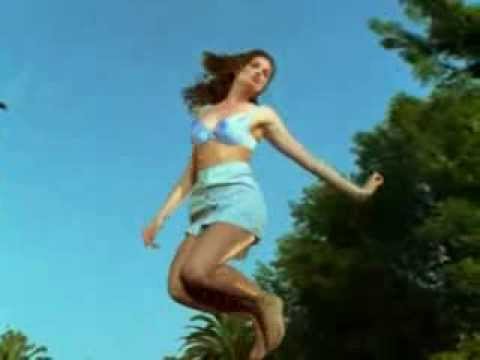 Comments