What's up everyone. We are doing a contest with T.I. and we are giving away $1200 a day for the next 10 days. Just wanted to give you all a heads up.
https://www.allhiphop.com/ti
Create Your Own Label Tournament Round 2: Winner - N.R.A. (National Rap Association)
Labels will be evaluated on the following criteria: future sales, future critical acclaim, longevity, album covers/tracklist, and cohesion.
The goal of the game is to make the best label possible, I auction artist and players bid on them.
VOTING
Tournament matches will be best of 5, Judges must give reasons why they chose a individual's label. Judges vote after the community vote ends
@_Menace_
:
Goodfellas.ENT
- 0M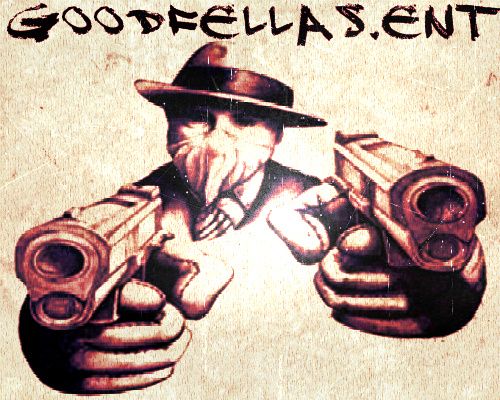 Roster:
Pharrell – 101M
Dr. Dre - 125M (Owner Of Front Line Records)
Erykah badu – 70M
T.I. - 48M
DJ Toomp - 5M
Ludacris - 2M
NO ID - 40M
Drumma Boy
babyface edmonds
Ice Cube
Mariah Carey
jermaine dupri
Cool and Dre 10M
DJ Mustard 10M
_____________________________________Sub Label - Front Line Records.
Label Owner - Dr. Dre
Roster:
Snoop - 5M
Kurupt
Daz
______________________________________Snoop Dogg- Return Of The Dogg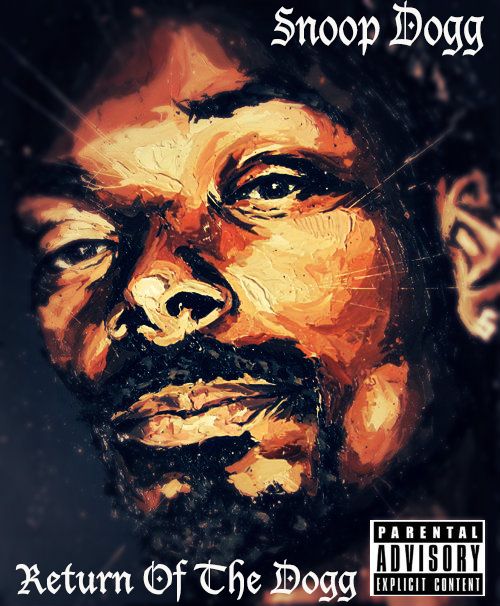 1.Intro feat.Kurupt (🤬 .By Dr.Dre)
2.Guess Who's Back (🤬 .By Dr.Dre)
3.The One And Only (🤬 .By 🤬 .Pharrell)
4.Lions, and
Tigers
Doggs, and Bears feat.Game and Kendrick Lamar (🤬 .By Pharrell)
5.Return Of The Dogg (🤬 .By Dr.Dre)
6.Blunted Stories Feat.Daz,Kurupt,Wiz Khalifa (🤬 .By Dr.Dre)
7.All Doggs Go To Heaven (Nate Dogg Tribute) (🤬 .By Hi-Tek)
8.Spit Ya Game Talk Ya Sh*T feat.Ludacris (🤬 .Hi-Tek)
9.The Dogg House (🤬 .By Dr.Dre)
10.Pimpin Chronicles (🤬 .Daz)
11.Food For Thought feat.Erykah Badu (🤬 .By Pharrell)
12.Outro (🤬 .By Dr.Dre)
Ludacris- The Hustlers Handbook
1.Introduced To The Game (🤬 .By DJ Mustard)
2.Posted feat.Young Jeezy (🤬 .By Drumma Boy)
3.Eyez On The Prize (🤬 .By Dr.Dre)
4.Spend Dough On No Hoe feat.Snoop Dogg (🤬 .By Pharrell)
5.Life Is A Dice A Game (🤬 .By DJ Toomp)
6.The Working Man Is A Sucka feat. BIG K.R.I.T (🤬 .Drumma Boy)
7.Hustlers Prayer (🤬 .By Cool and Dre)
8.Cooked 🤬 (🤬 .By Dr.Dre)
9.Cause I Got To feat.TI (🤬 .By DJ Toomp)
10.My Block (🤬 .By NO I.D)
11.Hustle Commandments (🤬 .By Pharrell)
12.In The Stash Spot feat.Meek Mill (🤬 .By Drumma Boy)
13.The Come Up (🤬 .By DJ Mustard)
14.Friends N Foes feat BIG K.R.I.T (🤬 .By Drumma Boy)
15.Till The Casket Drop feat.Pusha T (🤬 .By Swizz Beatz)

DPG-#TBT
*Executive Producer-DR.DRE*
1. #TBT (🤬 .By Dr Dre)
2. 🤬 Still Aint 🤬 (🤬 .By Dr Dre)
3. Chronic Break (🤬 .By Dr Dre)
4. Stranded In The Dogg House (🤬 .By Dr Dre)
5. LBC 2 CPT feat.Ice Cube,Game and Kendrick Lamar (🤬 .By Dr Dre)
6. Bomb Ass Weed (🤬 .By Dr Dre)
7. Back Then (🤬 .By Dr Dre)
8. D.P.G.C (🤬 .By Dr Dre)
9. Tag Games feat.Nipsey Hussle (🤬 .By Dr Dre)
10. 40oz and Chilli Frito's (🤬 .By Dr Dre)
11. Aint No Party Like DPG Party (🤬 .By Dr Dre)
12. The Trilogy feat.Game and Kendrick Lamar (🤬 .By Dr.Dre)
13. Homies Ova Hoes (🤬 .By Dr Dre)
14. Get Em High feat.Eminem (🤬 .By Dr Dre)
15. Outro (🤬 By Dr Dre)
Mariah Carey-Mesmerize
1. Mesmerize (🤬 .By Babyface)
2. You & I (Duet W/Babyface) (🤬 .By Babyface)
3. Something About Us (🤬 .By Pharrell)
4. Only If He Knew feat.Beyonce (🤬 .By Quincy Jones)
5. Say How You Want It (🤬 .By Quincy Jones)
6. My Love For U (🤬 .By JD)
7. I Like That feat.Snoop Dogg (🤬 .Pharrell)
8. Forever Mine (🤬 .By JD)
9. Sweet Revenge (🤬 .By Quincy Jones)
10. What We Could've Had (🤬 .By Babyface)
11. Daydreaming (🤬 .By JD)
12. Me and My Boyfriend feat.Usher (🤬 .By JD)
13. I Need You (🤬 .By Babyface)
ICE CUBE-Through South Central
1.Welcome To South Central(🤬 .By Dr.Dre)
2. Me N My Dawgz feat.Snoop Dogg (🤬 .By Pharrell)
3.In The Valley Of Death (🤬 .By Cool and Dre )
4.Back To My Roots feat.Kendrick Lamar (🤬 .By Dr.Dre)
5.Eulogies And Closed Caskets feat.Scarface (🤬 .By Dr.Dre)
6.Ski Mask Down (🤬 .By DJ Mustard)
7.Cruise Control (🤬 .By Hi Tek)
8.Welcome 2 South Central REMIX feat.Game,Kendrick Lamar,Nispey Hussle,Jay Rock,School Boy Q,Kurupt,AB Soul,Dom Kennedy, and Snoop Dogg (🤬 .By Dr Dre)
9.Aint Nothing To It (🤬 .By Pharrell)
10.Rat Ta Tat Tat (🤬 .By NO ID)
11.Mean Muggin feat. (🤬 .By Daz)
12.I Got A Story To Tell (🤬 .By Hi Tek )
13.Dippin Through My Projects (🤬 .By Dr.Dre)
14.Put It On Tha Set (🤬 .Daz)
T.I & Young Jeezy - Trap Kingz
1.What It Do Shawty feat.Ludacris (🤬 .By DJ Drama)
2.Trap Kings (🤬 .By Drumma Boy)
3.Cadillac Grillz feat.BIG K.R.I.T (🤬 .By Mannie Fresh)
4.ATL STOMP (🤬 .By DJ Mustard)
5.All In The Game feat.LiL Wayne (🤬 .By Mannie Fresh)
6.1-8-7/2-11 On This Side Of Town (🤬 .By Mike Will Made It)
7.Bad 🤬 feat.Juicy J (🤬 .By Juicy J)
8.Shine On (🤬 .By Mike Will Made It)
9.Straight Up Ballin (🤬 .By DJ Mustard)
10.100 Bricks feat.Meek Mill(🤬 .By DJ Toomp)
11.Survival Of The Fittest (🤬 .By NO ID)
12.Duffel Bagz N Body Bagz feat.Ludacris (🤬 .By Mike Will Made It)
13.Make It Happen (🤬 .By DJ Mustard)
14.They Shook feat.Cam'Ron (🤬 .By Just Blaze)
T.I. - F**k Ya'll
1. I Hear Em Talkin (🤬 .DJ Toomp)
2. No Regrets (🤬 .By DJ Mustard)
3. F**K Ya'll feat.Ludacris (🤬 .By DJ Toomp)
4. ROLL CALL! (🤬 SOUTH ANTHEM) feat.Sacrface,Ludacris,Young Jeezy,Andre 3000,Big Boi,Lil Wayne,Big K.R.I.T,Jay Electronica and Birdman (🤬 .By Mannie Fresh)
5. On The Grind (🤬 .By Dj Toomp)
6. Get It Where Ya At feat.Meek Mill(🤬 .DJ Mustard)
7. Check Ya Self (🤬 .By Cool and Dre)
8. Vision A Boss Like Me (🤬 .By DJ Toomp)
9. Grand Hustle feat.Killer Mike(🤬 .DJ Toomp)
10. You Aint Seen Nothin Yet (🤬 .By Drumma Boy)
11. I Do This feat.Pharrell (🤬 .By Pharrell)
12. Mind On My Money feat.Snoop Dogg (🤬 .By NO ID)
13. Keep My Name Out Ya Dental (🤬 .By DJ Toomp)
ICE CUBE-ICE CUBE (SELF TITLED)
*Executive Producer.DR.DRE*
1.Steady Mobbin (🤬 .By Dr.Dre)
2.🤬 Bless Amerikkka (🤬 .By Dr.Dre)
3.Take A Walk Through South Central feat.Kurupt (🤬 .By Dr.Dre)
4.Busta Ass Emcees feat.Rakim (🤬 .By Dr.Dre)
5.Counting My Blessings (🤬 .By Dr.Dre)
6.O.Gz feat.Snoop Dogg (🤬 .By Dr.Dre)
7.Watch Me Shine (🤬 .By Dr.Dre)
8.Scheming feat.50Cent (🤬 .By Dr.Dre)
9.Try Ya Luck (🤬 .By Dr.Dre)
10.Toe Tagged feat.Ab-Soul and Jay Rock (🤬 .By Dr.Dre)
11.Summer Breeze (🤬 .By Dr.Dre)
12.D.O.A (🤬 .By Dr.Dre)
13.Picture This... (🤬 .By Dr.Dre)
14.Verbal Assault feat.Kendrick Lamar and Nas (🤬 .By Dr.Dre)
15.Cold As ICE (🤬 .By Dr.Dre)
ICE CUBE- Everythang's Corrupt
1.Shoot Em Up (🤬 .By Daz)
2.On Tha Grind feat.School Boy Q (🤬 .Digi+Phonics)
3.Commitment To Excellence (🤬 .By Dr.Dre)
4.Everythang's Corrupt (🤬 .By Dr.Dre)
5.Cruise Control feat.T.I (🤬 .By NO ID)
6.One Nation feat.Scarface and Nas (🤬 .DJ Premier)
7.Make It Count (🤬 .By Hi-Tek)
8.Dough Boy (🤬 .By DJ Mustard)
9.9/11 feat.Kanye West (🤬 .By Kanye West)
10.Take Notes (🤬 .Digi+Phonics)
11.They Aint Read Feat.Andre 3000 and Big Boi (🤬 .By Dr.Dre)
12.Brain Washed (🤬 .By NO ID)
13.Your Number's Up (🤬 .By Dr.Dre)
Comments