What's up everyone. We are doing a contest with T.I. and we are giving away $1200 a day for the next 10 days. Just wanted to give you all a heads up.
https://www.allhiphop.com/ti
**GOAT Rivalry Series** Part 3: Hulk Hogan vs. "Macho Man" Randy Savage

Mister B.
Still the Devil's #1 Advocate. Come on out that box!
Members, Writer
Posts: 16,171
✭✭✭✭✭
Part 3 of this series looks at arugably THE greatest feud in wrestling.....or at least in WWF history.
Hogan and Savage had a
loooong
and documented history of hatred towards each other, in and out of the ring. They made the best of friends, and one of the greatest tag teams in history, creating the "Mega Powers", but they also were the bitterest of rivals. (Savage even put out a real hip-hop diss song about Hogan around 2004 or so...LOL)
This lead to some of the most electric matches ever - mostly for the coveted Heavyweight Title - in WWF, and even in WCW, which literally split the ranks of the nWo in two. So w/o further ado...let the poll being (tho I think I know which match will win.)
1985: WWF Championship Match
1986: WWF Championship Match
1989: WWF Championship Match @ MSG
1990: WM5 WWF Championship Match (highlights....couldn't find a full version...sorry.)
1998: WCW/nWo No Holds Barred Steel Cage Match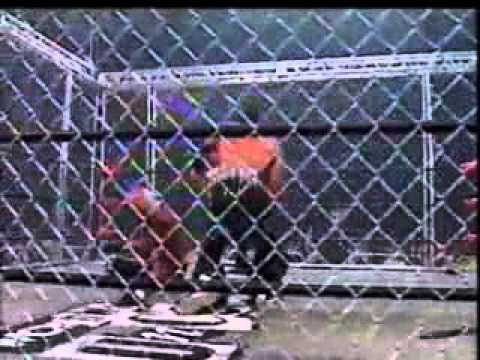 **GOAT Rivalry Series** Part 3: Hulk Hogan vs. "Macho Man" Randy Savage
1 vote
Comments