What's up everyone. We are doing a contest with T.I. and we are giving away $1200 a day for the next 10 days. Just wanted to give you all a heads up.
https://www.allhiphop.com/ti
Cops: Teacher Got Student's Name Tattooed and Sexted Her About Threesome

1CK1S
Members
Posts: 27,471
✭✭✭✭✭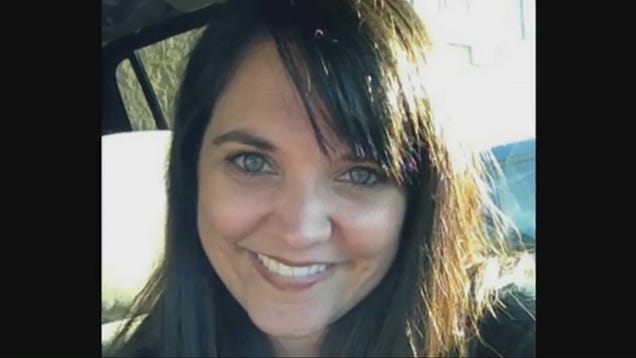 A former North Carolina high school teacher has been accused of carrying out a sexual relationship with an underage student whose name and initials she later tattooed on her body—and with whom, texts seem to suggest, she and her husband had a threesome.
According to the News & Observer, Durham police found text messages between Michelle Smith White, 37, and the student "which includes the wording 'threesome' and alluding to the involvement of Ms. White's husband Phillip White." In the search warrant for White's home obtained by WRAL, police were instructed to photograph a tattoo White has of the student's name and initials.
Police found more alarming material during their search of the White's home. From the News & Observer:
There were two framed photos of the Whites and the student hanging on the wall in the couple's bedroom, according to the warrant. Investigators found a blue binder containing handwritten notes, and a card all written by Phillip White to the girl.
Investigators also discovered the student's schedule with a four-letter word for sex written on it, handwritten notes from Michelle White, a handwritten card and more pictures in wooden frames of the girl in White's house.

Additionally, WRAL reports, police seized "a laptop computer, two tablet computers, two cellphones, and a video camera" from the White household.
WRAL reports that White first met the student in 2012 at Charles E. Jordan High School, when she was 15—their relationship later became sexual. In April of this year, the student's parents apparently told White to stop communicating with their daughter; Durham Public Schools officials confirmed to WRAL that White resigned from her job as a dance teacher at the school the same month.
According to the search warrant for White's home, she has been suspended twice for alleged inappropriate behavior with students. From the News & Observer:
Michelle White was suspended from Jordan High School for unknown reasons in 2012 and again in April 2014, before she resigned later that month.

The search warrant says there were at least two investigations into an "inappropriate" relationship between White and the student by the Durham Public Schools Human Resources Division.

"After the most recent Human Resources investigation, Ms. White's employment with the Durham Public School system ended," the warrant states.

White resigned after the student's parents accused her of having sex with their daughter, officials said.
Michelle White has been charged by police with "taking indecent liberties and sexual offense with a student." According to the News & Observer, Phillip White has not been charged by police in the case.
Comments